---
The time has come to celebrate with families and friends, exchanging gifts to share the joy of the season.

Now with special discounts from the Bank of Ceylon, both debit and credit cardholders can do shopping and treat themselves and their loved ones while worrying less about their wallet.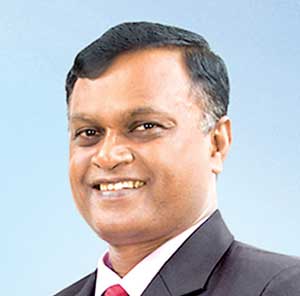 The No.1 Bank in Sri Lanka has partnered with many popular merchants to give attractive discounts for BOC card holders. Those offerings discounts including clothing and footwear sellers, electrical appliance merchants, child care products merchants, popular holiday resorts, mobile phone vendors, wellness centers, healthcare providers and insurance firms.

Very popular shopping centers are among these merchants, to name a few - Spring and Summer, House of Fashions, Cool Planet, signature, Adidas, Shirtworks, Fashion Bug, Hameedias, Choice park, Kumarans, Panthera styles, Raja Jewellers, TFO-Factory and Rich Look Fashion. Many favorite holiday destinations such as Casandra, Royal Hills, Miridiya Lake-Resort and many more are offering exciting discounts to BOC Debit and Credit Card holders. As BOC Cards offer discounts at popular bookstores such as Sarasavi, Samudra, Vijitha Yapa and Jaya book store, parents who are BOC cardholders, have a lesser burden to bear when buying required stationary and books for their children. "BOC Cards have the safest mode of payment due to its secured chip and constant updates forwarded to the assigned mobile number. Acknowledging our customers across the country, the bank ensures all facilities and promotions to reach customers both in urban and suburbs," said Deputy General Manager Product and Banking Development M.J.P. Salgado.

BOC credit cards offer an array of benefits for its customers to upgrade their lifestyle securely. It offers a free life insurance cover or permanent total disability cover based on the card's credit limit, insurance cover during air travel (up to US$250,000 for platinum card holders), Emergency hospitalization limit enhancement facility, 50 percent cash advance on availability of a credit limit once a month at any ATM, 52 days (maximum) interest free credit, supplementary card for a 3rd party with a flexible limit, free SMS alert facility, easy installment plans at any merchant network up to 24 months, speedy credit evaluation for government servants, BOC customers, easy bill payment facilities and 24 hour customer care centre.

Meanwhile BOC debit cards enables the customer the availability of a 24-hour transaction facility and customer can withdraw cash anytime from the bank's ATM network that connects over 700 machines across the country.