---
Bank of Ceylon's (BOC) newest 'Power Plus' children's investment plan is the ideal solution that empowers growing children to bloom to their full potential in financially secured surroundings. With the stability built over 77 years, a state-owned bank is the safest place for your hard-earned money especially for a profitable long-term investment for your child.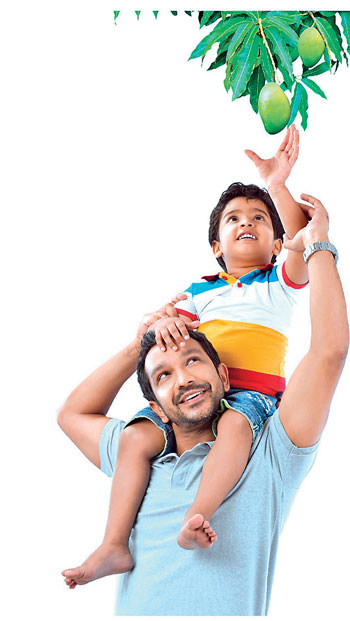 The uniqueness in this scheme is that parents can actually aim for a specifically targeted balance rather than saving randomly not knowing, what the final balance might be. This newest investment plan is offered to children of age one year up to the age of 17 years.
There are four types of investment plans offered by the bank ranging from offers from Rs.500,000 and going to as Rs.1 million, Rs.2 million and up to Rs.5 million as the return at the maturity, which yields an annual interest rate of 8 percent per annum over the entire
investment period.
The account will have to be maintained till the child reaches 18 years of age to obtain this benefit. For children between one to 18 years, the investment duration and the monthly instalment will vary accordingly. However, this investment plan will not accommodate children who are over 15 years as the minimum investment duration of three years will not be met.
The minimum instalment will depend on the desired return and the investment duration, that is until the child reaches 18 years. A parent, guardian or any other individual can open the account on behalf of the child. After opening the account, all deposits can be made seamlessly by logging into the bank's online banking facility or through any of the available cash deposit machines at anytime of the day or at any of the bank's
628 branches.
Customers can also simply place a standing order covering the full investment duration to ensure a timely deposit is made to the beneficiary account from the depositor's account at one time. Further information can be obtained through the bank's website, Facebook page, through twitter or from the bank's LinkedIn page and from the nearest BOC branch.
In the case of no instalment made to the account either consecutively and/or intermittently, the bank will give a concession/grace period up to a maximum of six months or if it exceeds the grace period, the outstanding will be transferred to a Ran Kekulu account under the name of the child. Even in such instances, the child will get one percent above the interest rate than of a normal savings account and many other benefits that are attached to the BOC Ran Kekulu account. Similarly the bank's 14 Plus account, which targets teenagers aged from 14 till 18 that, offers 0.5 percent interest than the normal savings account interest and a debit card that enables the account holder to use it under the guidance of his/hers parents.