---
The Board of Directors of Union Bank of Colombo PLC announced the appointment of Atul Malik as Chairman of the bank with effect from 25th October 2017.

Atul Malik is a banker with widespread experience in the Asian region, having served as CEO of Citi Bank Hong Kong, Managing Director/Regional Head Asia of Private/Business Clients of Deutsche Bank and CEO of Maritime Bank, Vietnam.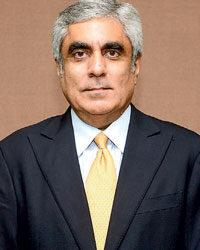 Malik, who currently functions as a Senior Advisor to TPG for their financial services portfolio, is a senior financial services executive with extensive experienceand a successful track record in establishing, expanding and managing scale businesses across Asian developed and emerging markets.

Prior to joining TPG in October 2017, he was an advisor to General Atlantic from 2015 to 2017, the CEO of Maritime Bank, one of the largest private banks in Vietnam, from 2012 to 2015 and a Senior Advisor to Asia Capital & Advisors, a boutique private equity firm, from 2011 to 2012.

Between 2007 and 2011, he was the Managing Director/Regional Head Asia-Private & Business Clients of Deutsche Bank with operations covering India, China and Vietnam. During this period he was also a member of the DB Asia Pacific Executive Committee and the Global Private and Business Clients (PBC) Executive Committee, and was nominated as the Non-Executive Director of DB China Limited.

During his 20 years long career at Citibank that commenced in 1988 with Citibank India, Malik has held a variety of senior roles, the last of which was as the Chief Executive Officer of Citibank Hong Kong (2004 to 2007), which is the bank's largest retail and business banking operationin Asia. He was also a member of Citibank's Global Consumer Group Management Committee and the Asia Pacific Executive Committee.

Malik holds a Master's Degree in Business Administration from the Rice University, USA (1987) and B Tech Degree from IIT Bombay (1985).