---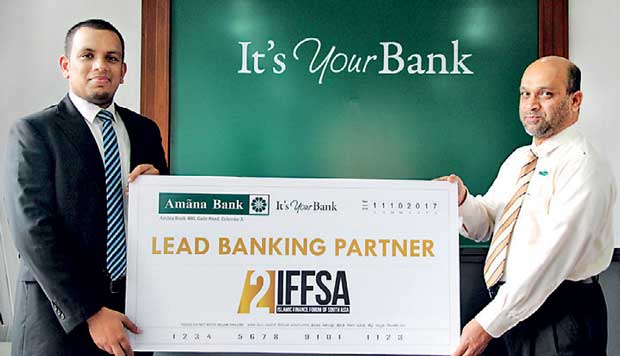 For the second consecutive year, Amãna Bank has come forward to sponsor the Islamic Finance Forum of South Asia (IFFSA) as its Lead Banking Partner.

The 2nd edition of this regional conference is scheduled to take place on 24 October at Ramada, Colombo and will discuss the opportunities and challenges on how the non-interest based banking industry can expand its footprint across the South Asian region, which has a large demand for Islamic banking and finance.

Commenting on this partnership, the bank's Chief Executive Officer Mohamed Azmeer said, "As the pioneers of Islamic banking in Sri Lanka, we are honoured to once again partner with IFFSA as this would be an ideal platform to engage in learning knowledge and expertise to drive the industry forward. This forum would also give the opportunity for Sri Lanka to showcase its potential as a hub for Islamic banking and finance for the entire region."

Other than the representation from the Sri Lankan Islamic banking and finance industry, the forum would also witness representatives from India, Pakistan, Bangladesh and Maldives. The forum will address key topics such as leveraging the potential that a US$ 500 million market offers, fin-tech and its impact on the IBF industry, rediscovering the essence of Islamic banking, the role of non-banking finance institutions in complementing mainstream banks andfunding infrastructure and SMEs via IBF instruments.