---

ri Lanka's manufacturing signalled an expansion in the first quarter despite cost pressures, while the country's global competitiveness ranking has moved up by three notches.

"The Factory Industry Production Index that stood at 106.4 this January strengthened and by March it increased to 115.9. It is good news that Sri Lanka has advanced from rank 68 to 65 in the latest Global Competitiveness Index of 2013-2014," said Industry and Commerce Minister Rishad Bathiudeen, addressing the inauguration event of the INCO Exhibition, the twelfth in a series of industrial exhibition and trade fairs by the Institution of Incorporated Engineers of Sri Lanka yesterday.

The event, at BMICH, Colombo has attracted a wide cross section of exhibitors from manufacturing, distributing, trading and engineering service providers in Sri Lanka as well as from such countries as Italy, India and UK.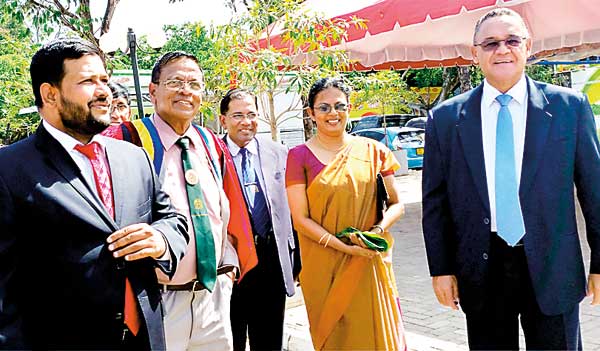 Sri Lanka has advanced from rank 68 to 65 in the latest Global Competitiveness Index of 2013-2014




The event is supported and endorsed by the Ministry of Industry and Commerce, its main state-partner. Gracing the occasion along with top engineers in Sri Lanka was Geoff Michael Doidge, South Africa's High Commissioner to Sri Lanka.

"I'm also glad to note that this annual industrial event is the largest and most engineering related, customer focused industrial exhibition conducted in Sri Lanka. This will also function as a networking platform for the engineers to establish investment and business connectivity under one roof. This form of networking is growing in importance due to the fact that our engineers are more and more in demand today.

"There is no doubt of the role played by engineers in our rapidly developing economy and industries. Our Engineering remains as one of the professions that do not contribute to Sri Lankan brain drain and migration. According to the Global Competitiveness Index of 2013-2014, we are above Jordan, Colombia, Vietnam and Ecuador and just a little lower than Russia and India," the Minister noted.