---
Sri Lanka's top apparel exporter Brandix has been adjudged Asia's 'Best Brand' for the second consecutive year by the Chief Marketing Officer (CMO) Council and won three more awards at the 2012 CMO Asia Awards for Excellence in Branding and Marketing held at Park Royal, Singapore.

The Best Brand award is based on an independent evaluation by the CMO Council, which considers 'Mind Share,' 'Market Share' and 'Commitment Share' as the principal criteria for the accolade.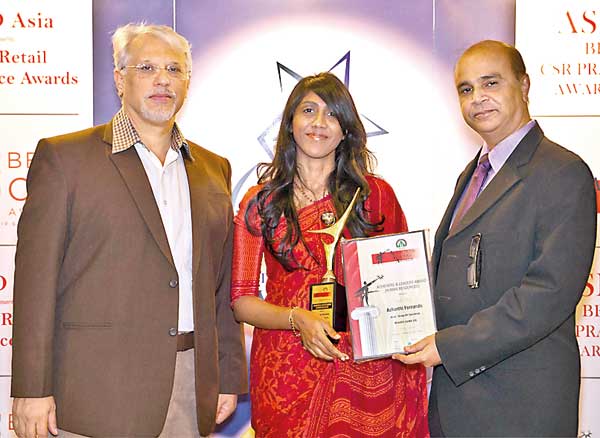 According to the CMO Council, the principal criteria used in selecting the winner of the Best Brand award encompasses a brand's strength in the minds of consumers of the respective product category; a brand's strength in a certain market in terms of consumers' actual buying behaviour and a brand's strength in encouraging consumers to buy that brand in the future.

People focus at Brandix was recognised by the award for 'Best Talent Management Practices in Asia' hosted by Universum Global, a world leader in Employer Branding and conferred by the World HRD Congress, while Ashanthi Fernando, Head of Group HR Operations was honoured with an 'Achievers and Leaders' award in the field of Human Resources presented by the Stars of the Industry Group. Additionally, Brandix received an award for the 'Best In-house Magazine for the Group's Viyaman quarterly periodical.

The Best Brand award statuette and a citation acknowledging 'the valuable contribution made by the Brandix brand' as well as the Best In-house Magazine award were accepted on behalf of the Brandix Group by Anuk De Silva, Head of Corporate Communications. The Talent Management award and the Achievers and Leaders award were accepted by Fernando.

The third edition of this prestigious awards event was attended by more than 200 senior leaders and decision makers from 25 countries across Asia.
"As a leading B2B brand in one of the most competitive and quality-focused industry sectors, Brandix is pleased to be recognised as a top brand amongst diverse business segments and industries," said M. Raghuraman, CEO - Corporate Marketing & Branding at Brandix. "Acknowledgement at a prestigious forum like the CMO Asia awards also gives the brand valuable additional exposure beyond the apparel sector."

Commenting on the recognition of the Group's commitment to the development of its people, Ishan Dantanarayana, Chief People Officer, Brandix Group said: "At Brandix, we empower our team members to work in an environment that enables them to harness their talent to provide inspired solutions to our global clients. We are pleased to witness the recognition signified by this award, as a 'Great Place to Work' is what we promote within our Group. We are also delighted to see our talent being recognised as was with the award won by Ashanthi."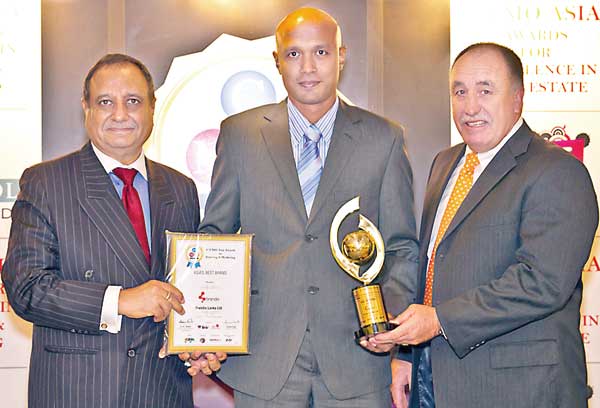 Asia's Best Brand Awards are judged by the Global Research Cell of the CMO Council - whose members control over US $ 200 billion in marketing spend. Past winners of the award include elite brands such as Adidas, Coca Cola, Emirates, Fonterra Brands, General Electric, Hewlett Packard, Nestle, Nokia, A.S. Watson Group, Doha Bank, HSBC, MediaCorp, Starbucks, Telstra Corporation, Thai Airways, Procter & Gamble and MasterCard.

Universum, the host of the Employer Branding Awards, is a global corporation specialising in and delivering employer branding services to more than 1,200 clients worldwide. These companies include Fortune 500 companies such as Microsoft, Deloitte, Accenture, Nestle and PWC.

Brandix is credited with being the pioneer of the concept of 'total solutions' in Sri Lanka's apparel sector and as a global leader in eco-friendly manufacturing operations. The Group is supported by 38 manufacturing locations in Sri Lanka, India and Bangladesh and provides direct employment to over 42,000 Associates, while providing indirect employment to at least an equivalent number. Brandix was ranked among the Top 5 Employer Brands in Sri Lanka in a recent national survey covering top companies in the country.