---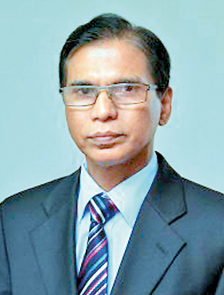 he state banking giant, Bank of Ceylon (BOC) is planning to issue subordinated debentures up to Rs. 8 billion in mid-September, which is the second such debt issue within 12-months.
"We from time-to-time like to test our strength in the market and this issue is also testing our market strength," BOC Senior Deputy General Manager International, Treasury and Investment P. A. Lionel said at a recent event.

The impending debenture will have tenors of five to eight years and will carry approximately 8.0 percent interest rate, significantly below what it offered last October.
According to Fitch Ratings Lanka (Fitch), the debenture proceeds are to be used to strengthen the bank's regulatory Tier II capital base and to reduce asset and liability maturity mismatches.

Meanwhile Lionel speaking to Mirror Business on the impending debenture issue said, "We will use these funds for long term general lending in the infrastructure, tourism and agriculture sectors, and make any investments if they are good".

Fitch assigned a final National Long-Term Rating of 'AA(lka)', for the debenture following the receipt of final documents that conformed to information previously submitted by BOC to Fitch, and is at the same level as the provisional rating assigned on July 3.

BOC raised Rs. 8.0 billion in a debenture issue last October with interest rates between 12.60 to 13.75 percent and tenors ranging from 5,8,9 and 10 years.
The issue was oversubscribed by over 200 percent by mid-market day.

The debentures are rated one notch below BOC's National Long-Term Rating 'AA+(lka); Outlook Stable', to reflect their subordination to senior unsecured creditors and gone-concern loss-absorption quality in the event of liquidation, in line with Fitch's criteria for rating such securities.

Central Bank Governor Ajit Nivard Cabraal at a recent press conference mentioned of maturity mismatches and risks faced by the banks in the past due to feelings of insecurity among the public.




We from time-to-time like to test our strength in the market and this issue is also testing our market strength


However according to him the duration for maturity which stood at 1.8 years in 2006 has improved to 6 years now.

Meanwhile, Lionel hinted at an international bond issue either by the end of this year or early next year.

"We may go for a bond issue (dollar bond) in the 4th quarter or the 1st quarter next year, if market liquidity improves," he noted.

In April 2013, BOC sold a US$ 500 million 5- year bond with a return rate of 5.3 percent, which was oversubscribed by 6.8 times, mostly attracting Asian and European investors.