---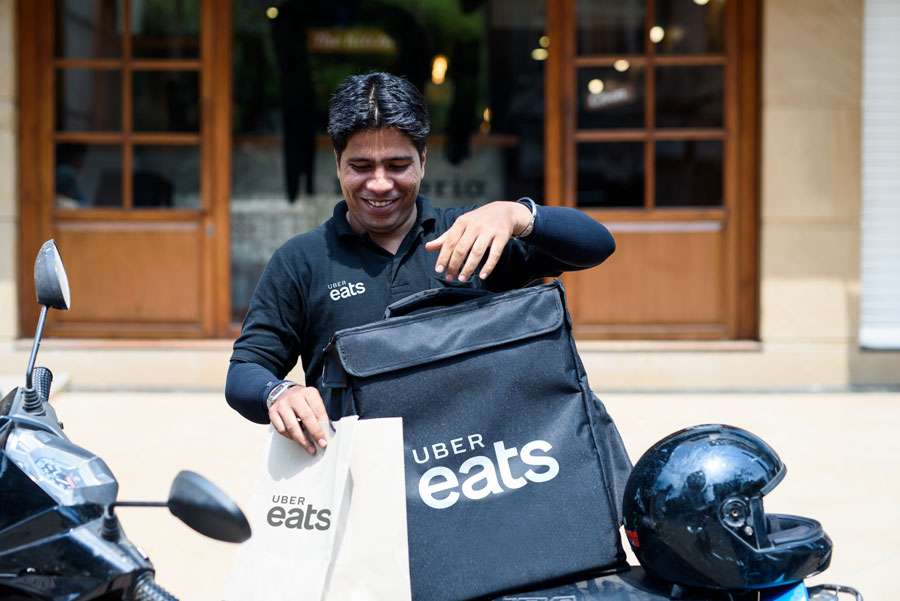 Following is a brief interview with Bhavik Rathod - Head of Uber Eats India & South Asia on the launch of Uber Eats in Sri Lanka recently.

What is Uber Eats and why are you launching it in Colombo?
Colombo loves the Uber rides app because of its ease of use and the reliable technology. Uber Eats is no different. We've used the same technology and the same approach to build the Uber Eats app - a simple and reliable way to meet everyday food ordering needs of our consumers.
We've also brought in a lot of learnings into the Uber Eats business from our experience of being in Colombo over the last few years. We are confident that Uber Eats will soon become an integral part of Colombo's vibrant food culture.

Where else in the world is Uber Eats available?
Currently Uber Eats is present in 35 countries across 6 continents with a network of 100000 plus restaurants.

When will the app be available for consumers to download?
We are gearing up to start delivering in key neighbourhoods of Colombo starting the week of September 17. To begin with, in the launch phase, we will be launching in Kollupitiya, Wellawatte, Cinnamon Gardens and Borella neighbourhoods with over 150 restaurant partners such as Harpo's, ISSO, Butter Boutique, PaanPaan, Cafe Nuga, Sushi Kai, Chocoholics and many more. Over the next few weeks and months, we will focus on expanding our footprint further with an aim to cover the whole city.

What is unique about ordering through Uber Eats? Colombo has a few other food delivery players too.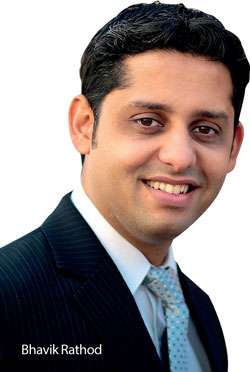 Our main focus is to provide our consumers a seamless delivery experience. The app has a whole lot of unique features that makes the food ordering process simple and efficient. Tailor made restaurant recommendations basis one's choices, scheduling orders within the app, customising drop-off location and live tracking of orders are some of the features that consumers love Uber Eats for. We are obsessed with data and insights, this helps us extend our services not only to deliver food but empower restaurants with actionable data about their business and dishes, as well as the tools to improve. Restaurants don't have a feedback loop about their food or service in general, so we are leveraging our tech to help solve this problem for our restaurant partners.

We understand that consumers are looking for a quick and reliable service. Our focus therefore always remains on using the power of our technology to reduce the time taken to fulfil an order. We use a machine learning (ML) and smart algorithms to learn and predict the fastest way a restaurant partner and delivery partner can fulfil an order.

Do food delivery apps such as Uber Eats mean that people will spend less time at home with their family?
Today, in such a fast paced life, most of us are racing against time. Stepping out on a crowded street to grab a meal causes inconvenience to many and may not be always possible. That is where food delivery apps such as Uber Eats come in.

While eating at a restaurant is an experience in itself, many today prefer food delivery to enjoy a meal with their families/friends while watching a movie, catching up or just as they causally converse. At Uber Eats, we aim to provide these consumers the best in class service so they can have a seamless experience and enjoy the food they love.

What does a restaurant gain by registering with Uber Eats?
Uber Eats provides new economic opportunities for every restaurant partner; a source for new customers as well as a means to stay in touch with existing ones. By partnering with Uber Eats, restaurants are able to tap into our highly engaged consumer base comprising millions of Uber riders. In some cases, restaurants have more than doubled their daily business by partnering with Uber Eats.

Besides this, as mentioned earlier our unique food plus technology pairing is what makes us different from the rest. Due to our technology and analytics, restaurants reap the benefits of an increased visibility beyond a limited distance, thus helping them to reach out to a wider consumer base. Our data and insights are aimed to reduce wastage/spoilage, help inventory etc.

Uber Eats has delivered ice cream to the Eiffel Tower in Paris. What are some of the strange deliveries you have made in India so far?
We have delivered in many unusual places such as gyms, beaches, promenades and parks. We hope to deliver in one of the iconic locations in Colombo as well.

What will be the average delivery time for Uber Eats in Colombo?
The average delivery time is 35 minutes. Ideally, 20 minutes to prepare the food and 15 minutes for the delivery

On the part of restaurant owners, how does one register on Uber Eats?
We're always looking to partner with restaurants who want to deliver great new dishes. They can start by filling out this ubereats.com/restaurants

What will be the size of the fleet of Uber Eats bikes when the service launches?
We will be kicking off with hundreds of delivery partners and over the course of the next few months, bring more and more delivery partners on-board.
---
How to order
Ordering on Uber Eats is a quick and easy process.
Download the Uber Eats app from App Store or Google Play
Pick delivery location - Input your address where you would like your meal delivered
Find the perfect meal - Browse local restaurants or search by cuisine type, and sort according to price, dietary needs, and speed, to find exactly what your taste buds are asking for
Place your order - Pick the items you want right away or schedule your order to arrive at your convenience
Pay for the order - Pay through Credit card, Debit card or opt for cash on delivery
Track the progress of your delivery - Get updates as your order is prepared and track real-time as the order gets delivered to your destination