---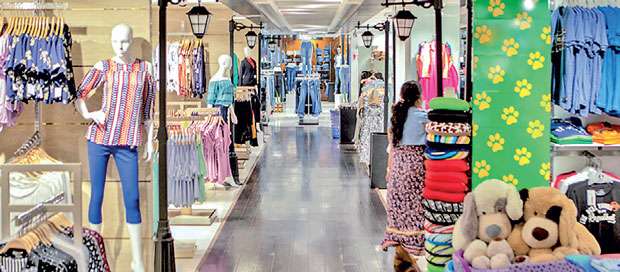 The rising demand and an accelerating population shift to major urban centres are driving activity in Sri Lanka's retail sector, with a series of large-scale developments to launch in the coming months; however, the recent pressures on domestic spending power could curb the sales in the shorter term.

Mid-September saw the opening of Colombo City Centre Mall, a 200,000-square-foot shopping and entertainment area featuring international brands and local retailers.

The mall forms part of a US $ 180 million mixed-use project slated for completion early next year, developed by a joint venture consisting of local retailer Abans and the Singapore-based Next Story Group, which includes 192 residential units and a hotel.

The opening of the mall will be followed by the launch of another mall development, One Galle Face, also located in Colombo, which will overtake the City Centre Mall as Sri Lanka's largest international shopping destination when it opens early next year.

The One Galle Face mall will have 480,000 square feet of leasable retail area and 250 outlets, with project developer Shangri La Group stating in February that more than 50 percent of the mall's retail space had already been leased, indicating a strong appetite.

Renovation of smaller centres to stimulate retail activity
The sector is also seeing activity in the mid-range segment, with a series of smaller shopping hubs in secondary centres undergoing development.
In early August, local developer CT Holdings announced it was planning to rebuild a number of existing single-screen cinemas, turning them into smaller multiplexes with attached mini-malls featuring entertainment and retail offerings.

The company has identified properties in Kandy, Negombo, Bandarawela, Dematagoda and Katubedda for refurbishment and plans to anchor the retail component of the developments with Cargills supermarkets.

Strong demand and urbanisation suggest medium-term growth
While the two new mega-malls and other smaller complexes under development will almost double Sri Lanka's stock of formal retail floor space to just under two million square feet, these new openings will still be short of forecast medium-term demand, according to a report from property consultancy JLL.

The report, issued in the first quarter of this year, said the rising demand for retail options meant there was room for almost four million square feet of floor space in the market. However, it also noted that malls opening this year and into early 2019 would have an advantage in developing a profile, with subsequent offerings potentially struggling to attract brand names to take up space.

Another factor expected to drive medium- to long-term growth is a shift in Sri Lanka's demographics, with more and more of the population moving from the countryside to urban centres, driving demand for household appliances and other consumer goods.

While Sri Lanka's urban population remains relatively low, at around 18 percent of the total, the situation is changing; a recent study by the UN found that urbanisation is increasing by an average of 9.6 percent per year.

Fuel increase to place short-term pressure on demand
While the medium-term prospects for the retail sector are positive, some analysts have forecast sales activity will cool in the near term.

In a ratings and outlook review for leading retailer Abans released on August 6, international credit ratings agency Fitch warned that retail sector growth could be sluggish over the next year on the back of higher fuel costs. In July, the state-run Ceylon Petroleum Corporation raised petrol and diesel prices by 5.8 percent and 8.3 percent, respectively, as part of the efforts to make the company more profitable.

Fitch said the increase would impact discretionary spending, which could reduce demand for consumer durables and offset recent confidence stemming from strong agricultural earnings, low personal taxes and stable interest rates.

Despite the possible headwinds, Fitch affirmed Abans' national long-term rating of 'BBB+' with a stable outlook, thanks in part to its strong market position in consumer durables and its extensive brand portfolio.

Nonetheless, the price increases are visible in the consumer price index, which rose from an annualised 1.6 percent in April to 2.4 percent in June and 3.4 percent by the end of July, in part reflecting the rise in fuel and transport costs.

Despite these short-term concerns, both sentiment and spending power are likely to increase in 2019 and beyond, according to Krishan Balendra, Deputy Chairman of John Keells Holdings, a major Sri Lankan conglomerate.

"I think we will see better consumption in 2019-20; I think it will bounce back," he told OBG.
"We'll go back to a growth trajectory of about 5 percent and with that kind of growth, you always see disposable incomes and consumption increase."