---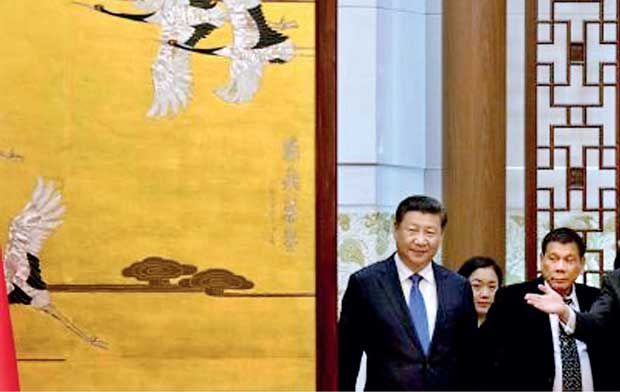 By Zhang Yunling
China's meteoric rise has put the spotlight on the relationships it shares with its neighbours. Distinct national interests and the substantial social and political diversity in the region make the development of a regional community a complex and delicate task.
China shares land borders with 14 countries and has eight maritime neighbours. But to truly understand China's relations with its neighbours, one must go beyond geography and consider how history, culture, geopolitics and geo-economics have shaped, and will continue to shape, these relationships.
Serious consideration must also be given to competitive national interests in the evolution of these increasingly interdependent relationships. The rise of China presents new challenges and opportunities for the development of neighbourhood relations and regional strategies. The close involvement of extra-regional powers, such as the United States, Japan and India, serves to further complicate China's relationships with its neighbours.

Peaceful and friendly ties
China and its neighbours have a shared interest in maintaining a peaceful and friendly relationship. If mishandled, all sides will suffer. This is the implication behind the Chinese leadership's call for a 'community of shared interests and common destiny' with its neighbours through a number of new initiatives. This new, grand strategy is underpinned by China's growing confidence in its ability to shape the regional environment. It reflects a new mode of strategic thinking on how to position China among its neighbours and how to understand the new importance of China's neighbouring regions.
China has developed initiatives to enhance regional ties, but the political, social and economic diversity among China's neighbours is immense. Relations are further complicated by conflicts of interest between the neighbours themselves, as well as by intervention from extra-regional powers, which engage in overt and covert competition in the region.
As China's influence rises, its neighbours' distrust grows. Some of them worry that China's harbours ambitions for regional hegemony. Maritime and territorial disputes, over the exclusive economic zones in the East China Sea and South China Sea in particular, have resulted in rising tension between China, Japan and some ASEAN members. There has been widespread concern that confrontations may lead to a military conflict. The announcement and implementation of the United States' 'pivot to Asia' strategy, which stokes US–China competition in the region, has amplified these difficulties.
China's rise has triggered complex reactions among its neighbours. In some cases, it has exacerbated existing disputes. When China was weaker, disputes were more likely to be shelved — China often lacked the capacity to address them, and neighbouring countries considered their relations with China to be a lower priority.
As a rising power, China will naturally expand its interests and exert its influence. This could lead to competition and conflict, particularly with the United States. As a result, a growing sense of anxiety has emerged among regional states that fear that a strong China would seek regional hegemony at their expense.
Disputes among nations, including territorial disputes, should — for the sake of all involved — never be resolved by resort to war.
Traditional Chinese culture advocates peace and harmony, commends defusing contradictions, pursues reconciliation and believes in the tactical principle of subduing enemy troops without resorting to war. The time for China to display this 'culture of harmony' may be arriving.
The concept of harmony has shaped Chinese culture and politics for centuries. In September 2011, the Chinese State Council Information Office incorporated these values into China's foreign policy by releasing a white paper entitled 'China's Peaceful Development'. This report outlines the core values that should define China's strategic rise to global prominence, with an emphasis on the concept of a 'harmonious' culture.
The Chinese leadership has recently called for building a 'community of shared interests and common destiny' among China and its neighbours, based on the guiding principles of 'amity, sincerity, mutual benefit and inclusiveness'. But realising this communal dream will depend on the will and wisdom of both China and its neighbours.

China–ASEAN Free Trade Area
Both sides have made great efforts made to develop the China–ASEAN relationship. The China–ASEAN Free Trade Area and strategic partnership is just one example of an attempt by both parties to build a cooperative framework based on good will and real interests. But tensions in the South China Sea, especially in light of the Philippines' unilateral action through the Permanent Court of Arbitration in The Hague, hamper progress. And the United States' military presence pours oil on the fire.
Fortunately, China and ASEAN have reconfirmed their commitment to a peaceful solution based on negotiations, and the Philippines' newly elected president, Rodrigo Duterte, supports this approach. Both China and ASEAN recognise that cooperation, rather than confrontation, will lead to the best outcome in handling the dispute. Such an agreement could be based on consultation and negotiation, focusing on easing regional tensions and finding the best way to allocate resources.
The process of regional cooperation helps to build up a sense of community spirit and shared interests. One of the most important changes for East Asia is that the foundation of regional cooperation is now based on a multilayered structure ranging from bilateral to regional-level mechanisms, such as the ASEAN+3 and +6 frameworks and the East Asia Summit.
China has so far played an active role in promoting this kind of regional cooperation, showing that what a rising China wants is to build and reinforce the regional community — not a China-dominated 'Middle Kingdom order'. (East Asia Forum)
(Zhang Yunling is Professor of International Economics and Director of International Studies of the Chinese Academy of
Social Sciences)