---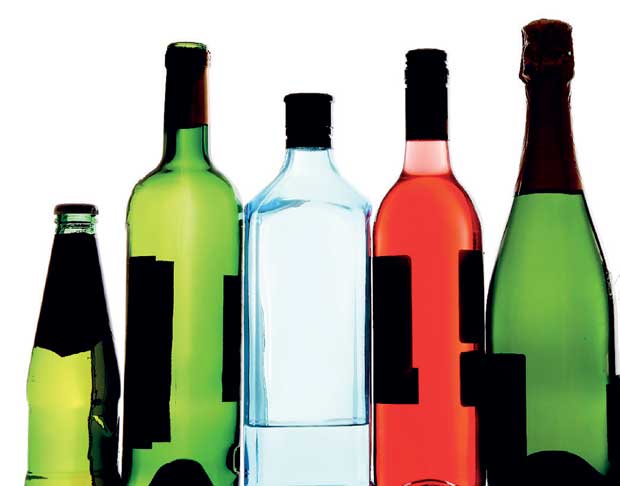 By SciDev.Net's South Asia desk
Alcohol consumption results in more cases of stroke in Asia than in Western Europe and North America, according to a new study on risk factors for a medical event, described as a 'brain attack' following the blockage of a blood vessel (ischaemic) or leakage from it (haemorrhagic).
The 32-country study — the results of which were published in the Lancetlast month (July) — looked at regional variations for 10 modifiable risk factors for stroke. It recommends that country-specific and region-specific policies should be worked out to prevent stroke and haemorrhage.
Martin O' Donnell, lead author of the study and researcher at Population Health Research Institute, McMaster University, Ontario, Canada, tells SciDev.Net that while the prevalence of alcohol consumption was higher in Western Europe and North America, the odds ratio (measure of increased risk) was lower than in South Asia and other regions.
Another variation was that diet in South Asia appeared to have a different association with stroke compared to Western Europe and North America. "We used a diet risk score (the modified alternative healthy eating index). In Europe and North America, the higher the score, the lower the risk of stroke, but in South Asia, we found the opposite," O' Donnell said.
The 10 risk factors studied included hypertension, smoking, diabetes mellitus, physical activity, diet, psychosocial factors, abdominal obesity, alcohol, cardiac causes and apolipoproteins. le all the risk factors were associated with ischemic stroke, seven were closely associated with haemorrhagic stroke.
"Of the risk factors we studied, hypertension was a stronger risk factor for intracerebral haemorrhage than ischemic stroke, which means that interventions to prevent and treat hypertension are expected to have a greater effect on haemorrhagic stroke than ischemic stroke, but will result in reductions in both stroke types," O' Donnell said.
The findings can support developing both global and region-specific programmes to prevent stroke, according to researchers and others working on stroke, a leading cause of death and disability, especially in low-income and middle-income countries.
Rita Krishnamurthi, senior research fellow at the National Institute for Stroke and Applied Neurosciences, Auckland, said that increasing public awareness of these 10 risk factors could contribute to improved individual and community-driven self-management of lifestyle behaviour. "The compelling evidence presents a valuable strategy to improve health," she said.
Prem Pais, a researcher from St John's Research Institute, Bangalore, one of several institutions that participated in the study, said there was no separate data for individual countries. "We will work on it but it will take some time,'' he tells SciDev.Net.