---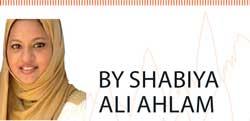 The coronavirus (COVID-19) pandemic brought about a new wave of remote work for employers, who otherwise would not have considered venturing outside what was considered the norm, until recently.

Called on by the World Health Organisation (WHO) and enforced by governments, businesses around the world had to shift towards remote working overnight.

It was without warning that the entire workforce of Sri Lanka too was expected to make an immediate transition. The islandwide police curfew, imposed soon after the first few cases were detected, left little room for any level of preparation to make work from office to home transition smooth.

What majority of the employees got was an order from their respective workplaces to initiate work from home, a call they were expected to immediately attune to.

The command sounded all too easy but what many workplaces failed to recognise was that if their employees were ready for this transition. The immediate shift required the employee to be well-equipped. However, for majority, it was to be done at their own expense and investment.

The whole work-from-home notion sounds convenient and flexible but if the necessary support for the same is not extended by the employer, the outcome would be opposite of what is expected.

The work-from-home experience that was somewhat of a trial for many was recently taken up at an online forum that featured a senior human resource representative, who highlighted the areas companies should look into, when expecting their staff make this shift.

Need of a proper strategy
The stoppage of work meant a massive hit to the national economy and that is precisely what happened over the last few weeks. For the private sector, it was about a direct loss in revenue, which meant pay cuts and at some instances, laying off employees (contracts). To ensure the continuity of organisations, this option was vital.

However, working from home without any proper method in place is a perfect recipe for disaster, as more things can go wrong than right. From productivity to maintaining confidentiality of matters of the company, it can all go very wrong.

According to Hayleys PLC Group Head Human Resources, Legal and Corporate Communications Darshi Talpahewa, imperative is a strategy to make the work-from-home model work. A strategy that would best suit an industry/business.

"Opting to work from home with no method will not bring in the required productivity. You need to have a strategy even if you want it to bring about the desired outcome," said the HR expert during an online webinar that explored the new normal the country has to deal with.

Understanding employee mindset
Even though employees are expected to work from home, this is not what they signed up for when they accepted their job role.

"When your employees came to you, they came for an arrangement to work from an office or a factory. You are trying to convert an office job to a work-from-home job. In this context, you need to first be sure if the employee is agreeable to make the switch," said Taplahewa.

She professed that it is unlikely to gain any productivity when an unwilling employee is forced to work from home.
A factor that makes work from home unproductive is the environment itself, which is why some prefer their workstations at office. More members at home, children, would make the option rather difficult and a stressful one, due to the distractions.

Talpahewa stated that companies should first identify the kind of job roles that can be carried out at home and then pick those who are willing to make the shift before going ahead with any implementation.

Set expectations straight
Essential, she said, it is to set the expected expectations from the employee in the work-from-home model. To bring in the formality factor in the arrangement, Talpahewa suggested the drafting of a document, be it in the form of a policy or a set of guidelines, so that both parties are aware of what is expected and what is to be delivered.
As majority of employees are not used to this arrangement, the HR expert suggested to have a trial period of about three months, with evaluations once a month, to track progress.

"You need to inform the employee that this is not a benefit or an entitlement; it is something that can be terminated, the arrangement," she said.

Once the employer and employee are satisfied with the outcomes of the trial, arrangements can then be made to firm up the transition.

Who can work from home?
According to the HR head, this model is not for everyone and anyone. The work-from-home arrangement would suit best for employees with certain traits.

Certain personalities do better when given a structure on an on-site 9:00 a.m. to 5:00 p.m. job, whereas others thrive in a home-office environment.

Traits of those who thrive at a home-office environment include good work ethics, commitment, ability to work with minimum supervision and the ability to work with minimum distraction.

"These are some qualities employees need to have for some productive work,"
stressed Talpahewa.

According to global HR experts, another trait necessary to make the work-from-home model work is good communication skills. While the skill is useful regardless of where you work, for at-home workers this is essential – the reason being, since most of the communication will be conducted via phone or email, being able to express clearly and concisely is critical.

Others include the ability to self-evaluate, being tech-savvy and resourcefulness.

Being equipped
A can do and promising attitude alone is not enough to get work done from home. Required are necessary equipment and infrastructure to engage in productive work. For this Talpahewa said that organisations should include in their guidelines the facilities that would be provided to the employee for his new
work arrangement.

Depending on the type of work the employee would be engaged in, companies would need to provide: a laptop, mobile phone, Internet connection, necessary software and applications for online interaction with peers and customers, amongst others.

However, the HR chief said that companies should set an inventory and get the employee to sign the same, where he/she agrees to take full responsibility for the items handed over. The agreement should specify that once the arrangement or employment has reached an end, the equipment should be returned in
good condition.

Talpahewa said that the company should also have clarity on the reimbursement of expenses the employee makes on behalf of the company. These include phone calls, Internet use and other facilities used to carry out the work for the company.

The point is to be "very clear" with the employee, so there is no misunderstanding whatsoever.

Confidentiality
Working from home increases the risk of confidential information of the company being exposed to third party. While confidentiality and IT security are areas companies should worry about and address, Talpahewa said it is imperative to have a clause in this regard in the
guideline/policy document.

"These are areas that require serious consideration and effectively respond to those prior to any drastic events actually happening," she said.

Work hours
Unlike reporting onsite where the exact work hours are captured, at the work-from-home model, work hours is an area that is often blurred according to Talpahewa. While working exact eight hours does not necessarily mean the employee has been productive, the hours would differ from job to job and industry to industry.

"I would essential say it should be what is best suited for your industry and the job role you are expecting your employee to perform," said Talpahewa.

Since it is the typical office jobs that many are looking to convert into a work-from-home activity, the HR chief suggested that a way to tackle this would be to specify to the employee that he/she is expected to be on call with what is specified as work hours.

"You need to make sure that the employee understands that he or she has to be accessible, within those hours," stated Talpahewa.

Workplace injury
Since work would be carried out outside a company's office premises, the HR head said the guideline should include a clause that the company will not be responsible for any injury that is faced at the home of the employee and it is his/her responsibility to ensure that his workspace is safe and secure. Again, this varies from industry
to industry.

Termination of work
On completion of the trial period, if the work-from-home arrangement did not deliver the expected outcome, a notice of termination of 'arrangement' should be given. However, Talpahewa suggested the employee be given at least one-month notice to come out of the setup. The reason is, the employee would have to make arrangements to get back to work outside home, such as childcare for example.

"We need to give space for that and probably about a month. Again, these must be clearly spelt out," she said.
Overall, while the decision to have full-time work-from-home policies once the curfew is lifted is an option, maintaining social distancing, in workplaces until there is no real threat from the pandemic, is not. For the well-being and safety of employees, maintaining social distance at work is imperative but this also means companies would not be able to physically accommodate the full workforce capacity within their existing infrastructure.
In that context, formalising the work-from-home model for job roles where it is possible, makes sense as the benefit of doing so will eventually be shared across the company.