---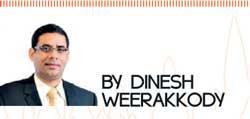 The economic and labour crisis created by the COVID-19 pandemic has increased global unemployment by almost 25 million, according to a new assessment by the International Labour Organization (ILO).

In addition, according to the ILO more than four out of five people (81 percent) in the global workforce of 3.3 billion are currently affected by full or partial workplace closures. Underemployment is also expected to increase on a large scale, as the economic consequences of the coronavirus outbreak translate into massive reduction in working hours and wages for most workers.

Self-employment in developing countries, which often serves to cushion the impact of sudden changes may not do so this time because of restrictions on the movement of people and the requirements for social distancing.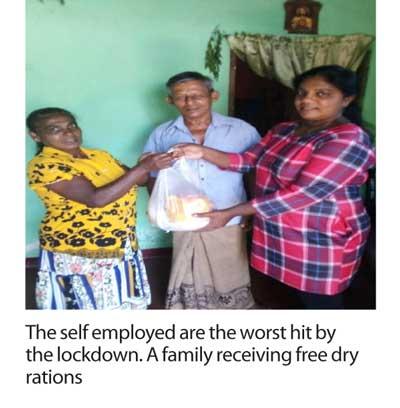 Falls in employment also mean large income losses for workers. This will translate into falls in consumption of goods and services, in turn affecting the prospects for businesses and the economy. Working poverty is also expected to increase significantly as the strain on incomes resulting from the decline in economic activity will hit workers close to or below the poverty line. To get out of this crisis fiscal stimulus measures, much more targeted interventions for businesses that were viable in any normal circumstances is a must given that
These enterprises were able to sustain their employees. The 2008 financial crisis shows just how important that type of target intervention is in the longer term, particularly in terms not only helping viable businesses to survive, but to also help the economy to recover fast.

Surviving the crisis
With this latest crisis how businesses should operate in the future will be dependent on the changes to the current work arrangements and such changes are best implemented in discussion with employees, and these changes may even require the re-opening up of collective agreements. There are many examples that can be cited globally how companies faced the 2008 financial crisis. For example;

1) A HR fundcan be set up to give rebates for companies supporting re-skilling and training.
2) Immediate reforms to labour laws to permit staggered / flexi working hours, on line work, shorter day weeks, flexible work arrangements and job sharing that suit employers and employees.
3) Put in place a moratorium for penalties for delayed EPF and ETF payments.
4) Allow for work from home options.

These options should be dealt with in terms of the amended Act or either with the consent of the employee or after obtaining sanction of the Labour Regulator. Governments expect businesses to look after their workers in this crisis, and to work with the unions to make sure that the humane aspects of this crisis are dealt with as positively as possible to help the recovery process.

Conclusion
The nature of the typical employment relationship itself has overnight transformed in many ways. New forms of employment typeslike online work, work from home, fixed term contracts, part time jobs, manpower jobs and freelance temporary jobs that do not fall within the ambit of the existing labour laws will be the
new normal.

The current laws and practices generally support the concept of permanent fixed hours work under one employer until retirement. Therefore there is now a genuine need to use fixed term contracts and outsource labour, hence a closer look into many of these new jobs will help the people who are now vulnerable, to survive the crisis.

Times of crisis have historically been opportunities for governments to change. Therefore as we emerge from this, this could be our chance to create a better and a balanced economy where economic growth is sustainable in the long-term.
(The writer is a thought leader)