---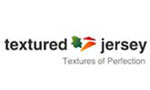 The listed weft knit manufacturer, Textured Jersey Lanka PLC (TJL) posted a net profit of Rs. 281.79 million for the quarter ended September 30, 2014 (2Q15), up 7 percent a year ago, interim results showed.
The earnings per share rose to 43 cents from 40 cents during the same period.
The hike in TJL net profits came as a result of a one-off non-operating income of Rs. 20.59 million which comprised of a technical services fee.
The top line grew by 7.12 percent Year-on-Year (YoY) to Rs.3.46 billion on the back of recovering United States (US) economy as the company sells mainly to US and Europe.

However, the gross profit margin contracted by 2 percent to 9.8 percent due to "a combination of factors which included changes in product mix, outsourcing and higher dyes and chemical costs," Chairman Bill Lam stated in a statement.Net profit margin too slipped to 7.27 percent from 8.25 percent from a year ago. The company generated a return of 14.03 percent for its equity holders but the Colombo Stock Exchange (CSE) benchmark All Share Price Index (ASPI) returns through October was exceeding 20 percent.

However, the company's future potential is high as its Price Earnings (PE) ratio stood at 14.66 – up from 9.56 times – while the CSE is trading at PE multiples of 19.73. As of end September TJL's share was trading at Rs.19.90 while its net book value per share on the same day was Rs.9.67.
Hong Kong listed Pacific Textured Jersey Holdings Limited and Sri Lanka's Brandix Lanka Limited jointly held 69.46 percent stake in TJL as of end September 2014.

The company contained its overheads during the quarter where both distribution and administrative expenses saw declines compared to the same quarter a year ago.TJL one of few listed companies which has a healthy cash balance plus a near zero gearing levels but there was a temporary bank overdraft amounting to Rs. 366 million end September.

The cash balance was Rs. 1.6 billion while the debt to equity ratio stood at 0.06."However, the cash balance was 21 percent less compared with the previous year. The reduced cash position was owing to increased working capital, dividends and capital expenditure during the current quarter," Lam stated.Further the finance incomes were down 7.8 percent YoY to Rs. 17.74 million as a result of lower interest rates prevailing.Lam also said that the company completed the construction phase of the multi fuel co-generation boiler plant which will reduce the dependence on the national grid for electricity at least by 1 megawatt.

"The plant will be fully operational in the coming quarters and is expected to generate substantial savings in energy costs," he stated.
Lam further stated in his statement that the recently added 10-12 percent capacity will be fully utilized during the coming quarters with US demand coming back on track.

Meanwhile for the six months ended September 30,2014 TJL posted a net profit of Rs. 445.84 million, down 11 percent YoY on a revenue of Rs.6.13 billion.
This week Hayleys Group knitted fabric manufacturer, Hayleys MGT Knitting Mills PLC (MGT) announced a net profit of Rs. 31.74 million for the quarter ended September 30,2014 (2Q'15), up 44 percent from a year ago.