---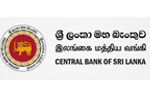 The Central Bank yesterday said the methodology used for the computation for Doing Business rankings have significantly changed and Sri Lanka's 2014 ranking has been revised downwards to 105 from 85.
Therefore, the bank said, according to the 2015 Doing Business report, Sri Lanka's position has improved to 99th place compared with the previous year's ranking under the new methodology.

"According to the new methodology, the country rankings are now calculated using a measure termed as "Distance to Frontier". This approach is said to indicate as to how close each economy is to the global best performer.Due to this new methodological change, Sri Lanka's 2014 ranking has been revised downwards to 105 from 85," the bank said.The Central Bank further said the Doing Business 2015 methodology has expanded the scope of three sub indicators of the Doing Business Index, namely, protecting investors, getting credit and resolving insolvency.

"As a result of these structural changes that have taken place in the Doing Business methodology, 2015 Doing Business country rankings are no longer comparable with t he previously published country rankings."According to the Doing Business 2015 Report, the World Bank Group has recognized that Sri Lanka has improved in the areas of – getting electricity, paying taxes, trading across borders and protecting minority investors during 2013/2014.

However, Central Bank said the World Bank has not accounted the improvements made by Sri Lanka during the reference period in areas such as strengthening the protection of interests of minority shareholders, introducing an online tax payment system for Colombo city tax payers, introduction of an electronic filing and payment system for Employees' Trust Fund contributions,and completing the development of the South Terminal under the Colombo Port Expansion Project in the scope of the Doing Business methodology.

"Further, the methodological changes that are being incorporated continuously in the computation of the Doing Business Ranking are harmful for an emerging economy like Sri Lanka as it increases the inability to predict its country position on an ongoing basis."

The Central Bank further stressed that irrespective of the Doing Business country ranking, Sri Lanka is committed to continuously improving the doing business environment of the country not only in the areas captured by the doing business methodology but also in other areas, so that investors gain confidence to do business in Sri Lanka.