---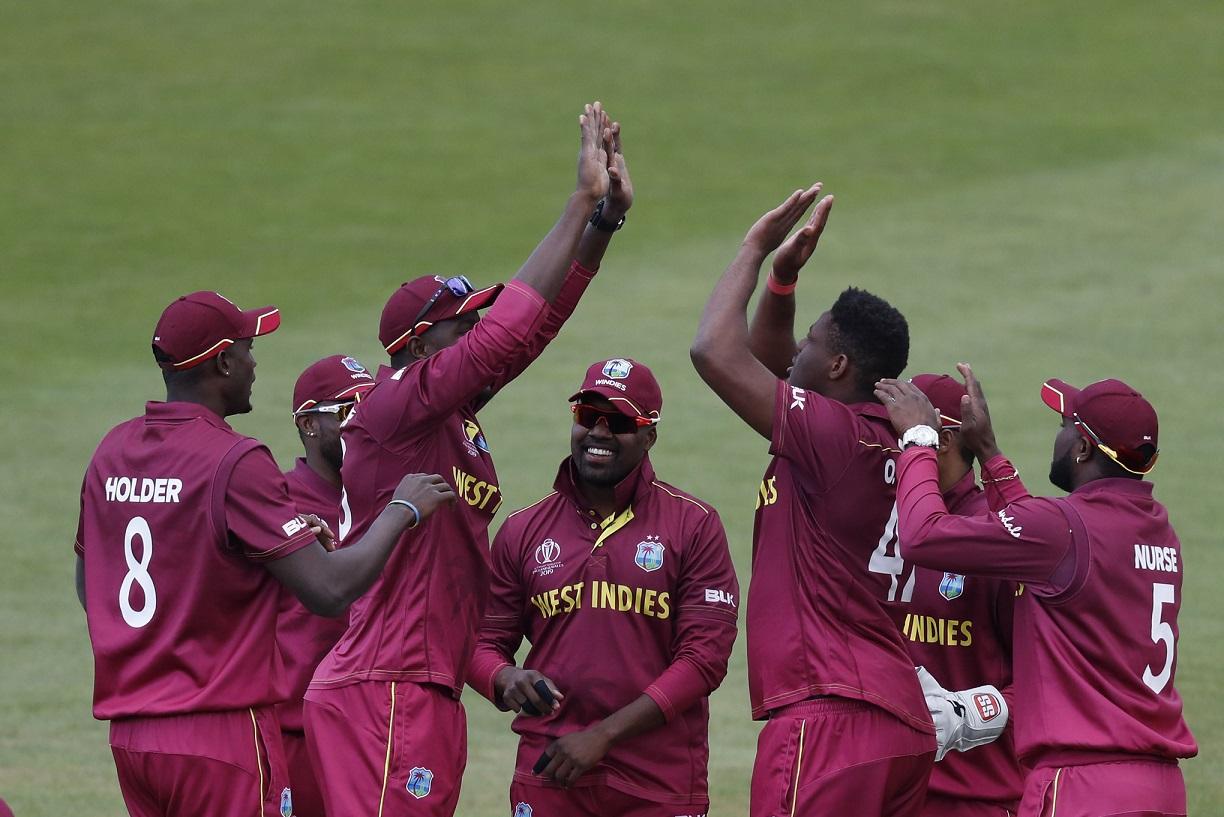 West Indies blitzed their way to a 400-plus total against New Zealand in the last warm-up game before the ICC Men's Cricket World Cup 2019 gets under way, and the power in their batting was unreal.
A hundred for Shai Hope, a quick-fire fifty for Andre Russell, and contributions from their lower order put the New Zealand attack under serious pressure. With talks abound of a team passing 500 in ODI cricket at this World Cup, West Indies put down a marker as an early contender.
Hope, the leading run-scorer in West Indies' 421 all out, said that while 500 isn't a target they have set for themselves, they could achieve it. "It is definitely a goal we can try to achieve at some point," Hope said. "Definitely, it would be great to be the first team to cross that 500 mark, and I am sure we have the batting firepower to do it."
Hope wasn't alone in his thinking. Carlos Brathwaite agreed with him, although he acknowledged that West Indies had the benefit of a longer batting line-up for the New Zealand warm-up match than they would in a 11-a-side match. "If you are asking me if we are capable of it, definitely we are," Brathwaite said. "However, in a real game you probably won't have the depth in batting at 10 and 11 that we had today. So you need to be a little real about the target.
"But what I will say is the intent and the execution from batsman to batsman, situation to situation, believe it or not, there were some times when we consolidated. So that was beautiful. Just to play what was probably the perfect batting innings as a team. Hopefully, we can get 325 consistently. That is probably about par in these conditions. And then, the odd day we can get 400 and give the bowlers a little bit of leeway."
When asked about his positive intent at the start of the innings, and the team pushing for as big a score as possible, Hope said that is the way of modern cricket. "It is just the style of the game in these recent times, we know that. Three-fifty is almost par in these times, so you have to really keep up with the run-rate. It is just about trying to adapt to the style of play these days."
A big part of West Indies' chances of making 500 is Andre Russell, who brought his unreal form in the Indian Premier League to this match. He made 54 from 25 balls, and had he stayed at the crease for longer, West Indies would have been looking at 450-plus.
Andre Russell unleashed another boundary barrage against New Zealand Andre Russell unleashed another boundary barrage against New Zealand
"[Russell] is just incredible," Hope said, "a freak of nature, really. I don't really know what to say about him. He just hits it, and once he hits it, it goes for six. It is a pleasure to be on the same team as him, I can tell you that. If you are on the field, you are not sure what you are going to bowl at him. It is just nice to enjoy from the inside."
When jokingly asked if West Indies have thought about pushing Russell up the order in a bid to make 600, Hope said we might see it happen at some point. "That sounds like some video game cricket. It would be something to see. You never know. Experiment with it, and it can become a reality. You never know what the future holds."
-ICC