---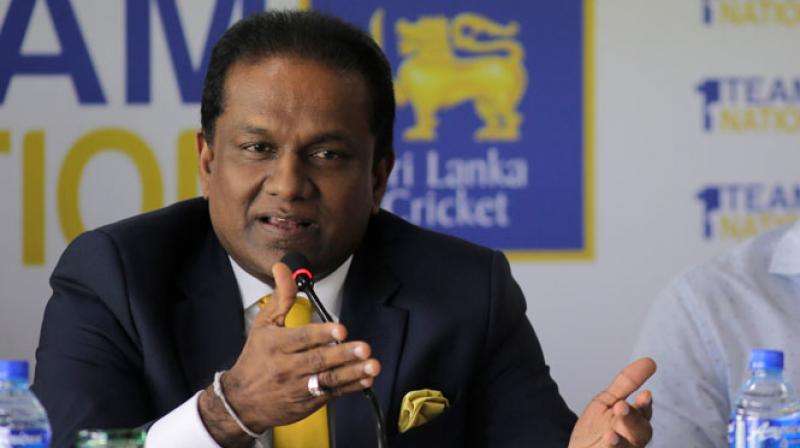 The International Cricket Council (ICC) has made it mandatory for anybody wishing to join its Board of Directors to not have any links with the betting or gaming industry.
This requirement was earlier only in the body's Code of Ethics. But in a recent move, the ICC has made it a part of its mandatory Eligibility Criteria for the Board of Directors.
"As part of a regular review of policies and procedures, we have refreshed the Director Eligibility Criteria so that it mirrors our Code of Ethics and this includes (along with lots of other criteria) no association (directly or indirectly/them or immediate family) with any betting organisation," a source from the ICC confirmed.
The changes were approved at the last ICC Board meeting held in October in Singapore and will now bar its members from nominating as Director anyone with links to the gaming industry.
This comes in the wake of a recent increase incidents of match-fixing. The ICC has charged three Sri Lankan former cricketers for breaching its anti-corruption code. They now face sanctions.
The new rule will be a significant blow to former Sri Lanka Cricket President Thilanga Sumathipala who is anticipating re-election to the post at the forthcoming cricket elections. A legislator in Sri Lanka Parliament, has repeatedly denied any involvement in gambling but comes from a family that owns one of the country's leading betting businesses, Sporting Star.
The ICC Code of Ethics Section 2.6.1 says: "An Official may not have a business association (whether direct or indirect) or enter into any business arrangement (whether formal or informal) with any Betting Organisation that involves the payment of any monies to or by, or the conferring of any benefit(s) or advantage(s) upon or by, the Official, either directly or indirectly, as a result of such association or arrangement unless such association or arrangement is disclosed to, and recorded and approved by, the Ethics Officer".
Section 2.6.2 reads "It is not permitted, and an Official shall be in breach of this Code if, any member of the Official's immediate family (being a spouse, parent, sibling, son or daughter, or son or daughter-in-law) has a controlling interest in a Betting Organisation, a substantial relationship with a Betting Organisation, or is employed in the day-to-day operational control of a Betting Organisation.
The election of office bearers to Sri Lanka Cricket likely to be held in February.