---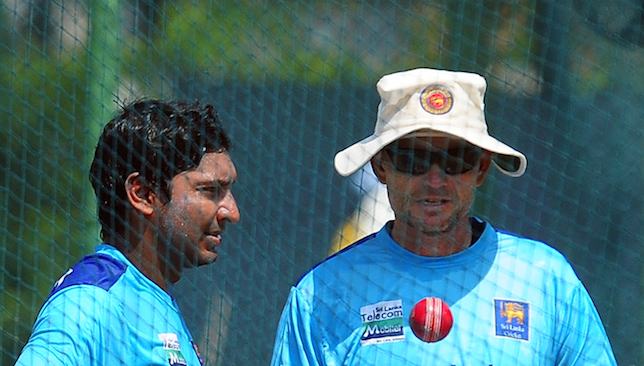 As Sri Lanka begin their search for a ninth head coach in six years, Test champions Kumar Sangakkara and Mahela Jayawardena have questioned the circumstances that led to Graham Ford's departure from the role.
Sri Lanka Cricket announced Saturday that Ford's 15-month stint at the helm of the national team would be cut short by mutual consent, having originally been appointed to guide the team through the 2019 World Cup in England.
Despite an upset win over India, Sri Lanka failed to qualify for the semi-finals of the Champions Trophy after defeats to South Africa and eventual title-winners Pakistan.
Sangakkara, who has previously spoke in glowing terms of Ford's coaching skills, suggested "there may not be (any) coaches left to employ" for Sri Lanka at the current rate.
The 39-year-old also expressed reservations over the role of recently-appointed 'cricket manager' Asanka Gurusinha, a 41-Test former Sri Lanka batsman.
In response to a BBC reporter's claim that Ford had resigned after being denied a request to make changes regarding Gurusinha's role and national selection, Jayawardena described the South African as a "fantastic coach" and a loss for Sri Lanka.
Ford had previously coached Sri Lanka for two years in 2012-2014, taking them to the final of the World T20 tournament they hosted in his first year in charge.
He replaced former Australia batsman Geoff Marsh in the role. Including interim appointments, Sri Lanka have had eight different coaches since 2011.
Sangakkara recently hailed Ford as "one of the best coaches in the world".
"Anyone who has worked with him since the days South Africa were top of their game or to the Surrey boys, or to Kent, he has been the reason why so many young teams in transition – the word we use – have done so well over the years," Sangakkara told Cricbuzz.
"Sri Lanka have the talent and they have the right man in charge. It's time to allow them to freely go around doing what they can do.
"That is 'Fordy' to coach cricket and players to play cricket. If you let them be in charge of doing their jobs, without too much interference, it's going to work."
Sri Lanka famously swept the then world No.1 ranked Australian Test team 3-0 in mid-2016. They also won a Twenty20 series in Australia earlier this year, albeit against an Australia side missing several leading players.
(Cricket Network)