---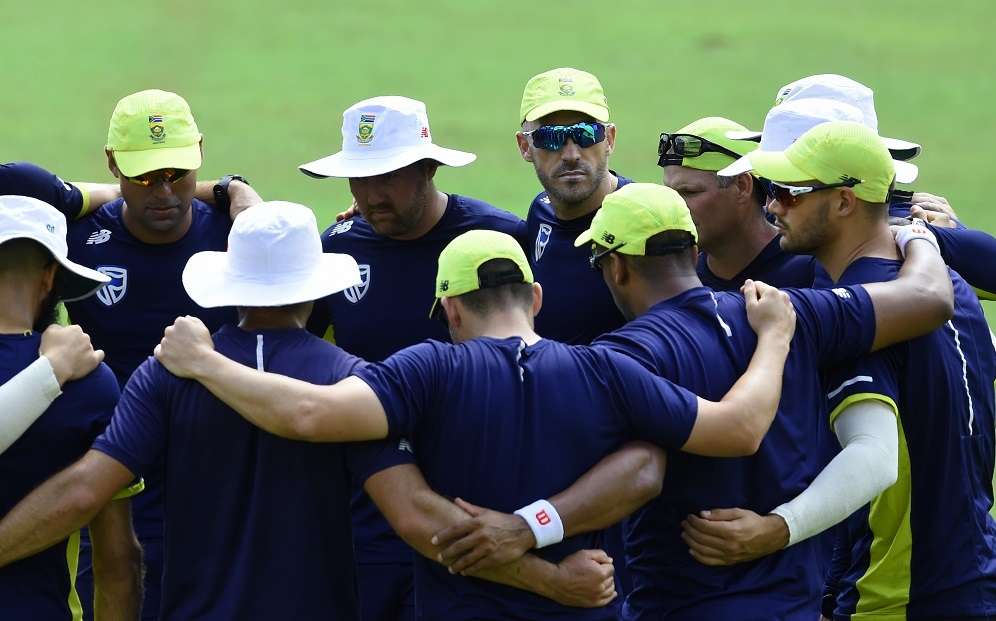 South Africa will look for their deadly seam attack to destroy the Sri Lankans to win the two match Test series starting on Thursday in Galle, even if the pitch favours spin bowling.
Speaking at the pre-match press conference skipper Faf du Plessis said that they are yet to decide whether to go with six batters and five bowlers or seven batters and four bowlers but confirmed the bowling unit will have three seamers.
"We had a look at the wicket and it is quite dry. For us we need to consider whether to play seven batsmen or two spinners - that's the decision we'll have to make," Du Plessis told reporters in Galle.
When the tourists last played here four years ago, their seam attack led by Dale Steyn, Morne Morkel and Vernon Philander shared 16 wickets to lead them to a resounding victory even though the pitch was tailormade to Sri Lanka's strength and Du Plessis expects the same this time around.
"We certainly still believe that our three seamers can get wickets on a dry pitch. The ball will reverse swing if it's dry. And with pace reverse swing is always a factor. The decision will lie on whether we want to play a second spinner, or an extra batsmen", he added.
"We're still contemplating on who the best suited seamers will be for the wicket. Because of the rain we haven't had a lot of practice for the last two days for the bowlers. We have an idea of who they are going to be - you'll see tomorrow," he explained.
The skipper however said they are yet to decide the three seamers who will take the field. Even though Morkel is no longer in the side, South Africa has Kagiso Rabada, Dale Steyn, Vernon Philander and Lungi Ngidi-- probably the best attack in the world at present. But one thing is sure, Rabada and Dale will make the starting line up.
"It's difficult to say we've got the best attack, but I think over time we've proved that the away record from our attack is very, very good. And the ability to have guys in the team that can do well in difficult surfaces - that's something we've had.
"Dale has been the spearhead, but I think KG will take over that mantle. He's got the skill, he's got the pace and he's got the control to do well in all conditions around the world. With Vernon, his control is exceptional. He won't offer you much as a batter. Even if there's not much grass and seam movement, Vernon is still a guy that will hold a game for you. And then from the other side, from a captaincy point of view, you can bring a guy and try and get wickets," he added.
Meanwhile Sri Lanka's Roshen Silva said hosts will play to their strength to win the match.
" We all know Galle normally good for the spinners. We hope it will be a normal Galle wicket,' he said. Roshen who is yet to play in front of home crowd also said that team Sri Lanka has done well in test cricket in recent months. "At the moment they are the number 2 team in the world. So we know they will come hard at us. But we are prepared as well to give them a good fight. If you look at the last few series--the West Indies, Bangladesh or even the Indian series we've played well in Test cricket. So we are looking forward to give our best and win the series," Silva said