---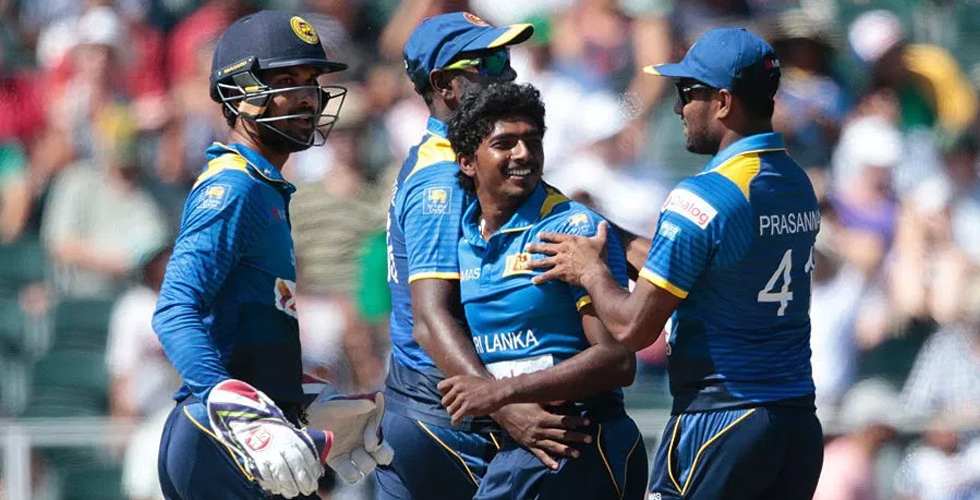 Left-arm spinner Lakshan Sandakan on Sunday said that small changes in how their spinners bowled helped Sri Lanka restrict Zimbabwe to a modest score which the hosts chased to square the five match series one-all.
Sandakan returned career-best figures of 4 for 52, while Wanidu Hasaranga took a hat-trick on debut to dismiss Zimbabwe for 155. Sri Lanka lost the first match of the series in a shock six-wicket defeat at the Galle International Stadium, where the second match was also played.
"I played an ODI game after two-three months. When you're playing an ODI game after a long time you need confidence. (The) coaches, supporting staff and captain and senior players, all the players, gave me a lot of confidence to play. So we had a small plan with the batsman because they played really well in the first ODI against us. I think we executed our plan in the middle and I think I bowled much better," Sandakan said.
The plan was to change the pace at which the spinners bowled and where they pitched the ball.
"We changed the fields a bit and we changed the pace and where we pitched the ball. We didn't need to change too much, just the pace and the pitch of the ball," Sandakan said.
"I don't think it was the perfect conditions for any of the bowlers. There wasn't much happening twith the ball. What we did was bowling wicket to wicket. We just changed the way we bowled so that they could not score the way they did in the first match. Wanidu did that too and I think he has everything in terms of variety to be a good spin bowler."
Sandakan last played an ODI in March this year against Bangladesh, and despite being included in the team for the Champions Trophy in England last month did not get to play a game.
"I don't think the reason I was not picked to play in the Champions Trophy was because there was a problem with my bowling. I think it was largely because of the nature of the wickets (in England), that didn't support spin. Everyone saw that. I didn't have to change anything about my game today, and bowled the way that I needed to," Sandakan said, adding, "They couldn't really see my hand, and I think that way every ball I bowl is difficult for them, since they can't pick it from the hand."
Meanwhile, Zimbabwe skipper Graham Cremer said that losing wickets in the middle overs stifled his team's chances of posting a competitive score, adding that the wicket had played a little differently to the first game.
"(I) Thought the wicket was a little bit different and we didn't adjust early enough. At one stage we could have batted out the overs and got 230 which could have been a decent score on that. We just lost too many wickets in the middle," Cremer said.
"We should have adjusted, maybe hit the ball down the ground a bit more. So maybe we're still playing in the last game," Cremer admitted.
Cremer added that while Zimbabwe had been successful in scoring runs against Sandakan, ultimately the inability to pick his variations made it difficult to face him.
"Guys didn't pick him up that well. You know, he's a lot different to what we are used to. We haven't faced a lot of him. He was a bit of a mystery to us and guys they took enough runs off him, but he just bowled wicket taking balls, and we gave him a few soft wickets in that period. We just need to watch for that in the next game," Cremer said.
By Shehan Daniel