---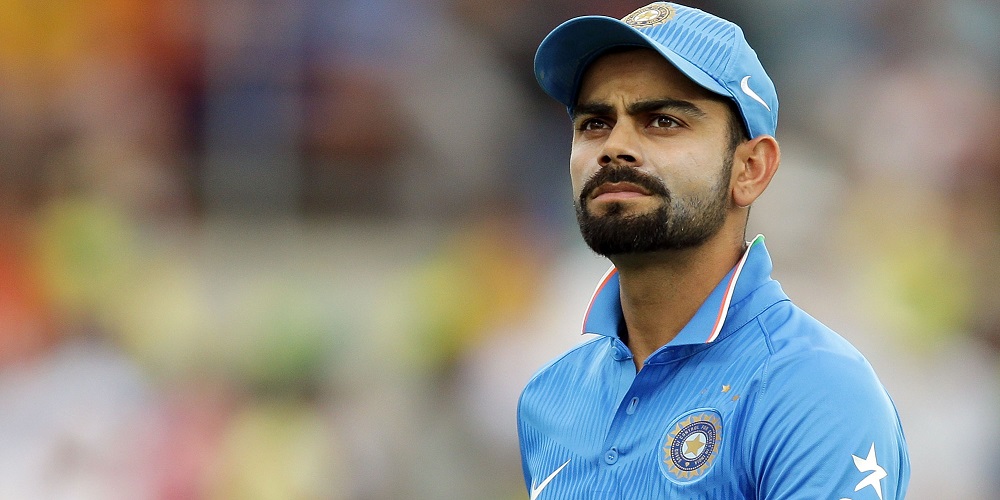 While Sri Lanka struggles to make a direct entry to the 2019 World Cup, neighboring India has set their site in reaching the finals. At the pre-match press conference ahead of the five-match ODI series against Sri Lanka, Indian skipper Virat Kohli said that it's not the time to experiment with players but to give enough time to the core group of players to cement their places. Sri Lanka must win at least two of the five-matches against India to secure a direct qualification spot. Failure means they will be playing qualifying matches with four bottom ranked teams occupy one of the two remaining spots.
"Two years to go, almost 24 months to go for the World Cup and now is the time to give players certain roles to get into the groove and understand what we need to do in reaching that world cup final," said Kolhi as they prepare for Sunday's opening ODI in Dambulla.
"For us it's all about when you want to start, giving roles to players, experimenting as a team. Sometimes we get so carried away by team India's expectations that you have to win every game that we don't follow a pattern. So it's very important to understand as a group."
Kohli who is enjoying an excellent run as skipper across all three formats said that they are prepared to face challenges and risks in order to form a solid group of players ahead of the World Cup.
"Criticism will come along the way, you try things and lose and people will say that it shouldn't have been done and things like that. But we should be ready to embrace challenges and ready to take risks and ready to lose a few games when you need to try out something. Us as a team are very comfortable with starting those things off, trying things is very different ways and things will happen on their own. But we need to start making the effort because 8-10 months down the line we will be solid in our roles and we need to do as a team," he explained.
"The core has always been good. We have players who have the ability to strike at 200, same players have the ability to play for 35 overs for you in a one-day game. It all depends on what you decide to do as a team and then move forward in that direction. Everyone is ready to take those challenges up, they're ready to embrace them, and that I think is the most exciting part. If we can embrace trying out a few difficult things and being uncomfortable, then it'll help our cricket grow even further.
Kohli said that they've been playing positive cricket over the last few month.
"If you see the way we're playing Test cricket right now, we're almost getting 400 in a day, which we haven't done on many occasions but everyone is embracing playing positive cricket so it's rubbing off on each other and we're getting more belief that 'yes, we can do it'. So it takes a bit of time but as long as people are willing to do it, it'll make all the difference. But yes, definitely we believe in our core group that is the only way you can reach finals of a big tournament and be consistent as an ODI side. But if you want to be world beaters and win everywhere in the world, you need to do certain things that are out of the box as well. So we're all ready to embrace that," he added.