---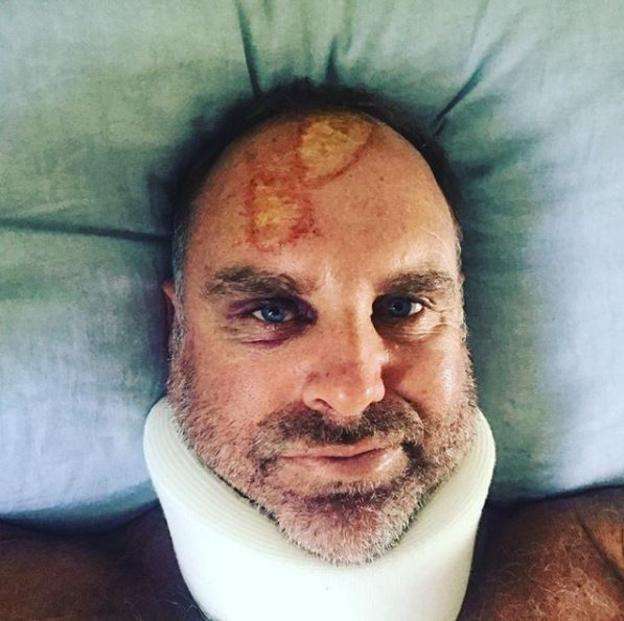 Matthew Hayden posted on Instagram: Ok. Last attention seeking post I promise. Just wanted to say a big thank you to all our mates on Straddie who have been so supportive. Especially Ben & Sue Kelley for the fast diagnosis with MRI, CT scan. Fractured C6, torn C5,C4 ligaments safe to say I truly have dodged a bullet. Thank you everyone. On the road to recovery.
Former Australia opener Matthew Hayden said he "dodged a bullet" after suffering a fractured bone in his neck and ligament damage while surfing.
The 46-year-old posted a ohoto of himself on Instagram with head injuries and in a neck brace.
"Just wanted to say a big thank you to all our mates on Stradbroke Island who have been so supportive," he said.
Hayden retired in 2009 after scoring 8,625 runs for Australia, with 30 centuries from 103 Tests.
His 380 against Zimbabwe in October 2003 was a world record score for a Test innings before West Indies' Brian Lara surpassed it with an unbeaten 400 six months later.
Hayden and current Australia coach Justin Langer combined to score 5,655 Test runs as an opening partnership, second only to West Indies' duo of Gordon Greenidge and Desmond Haynes, who made 6,482 runs at the top of order.