---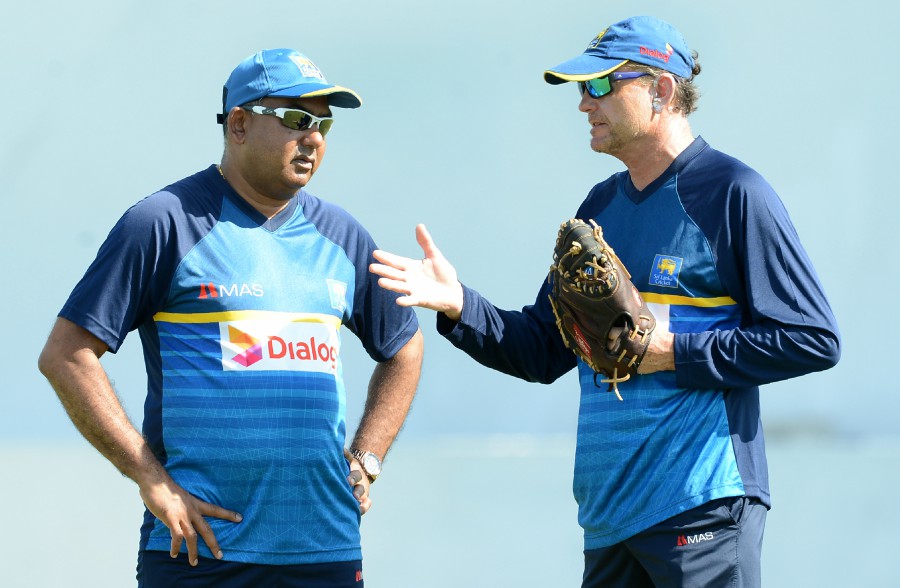 Cricket Manager Asanka Gurusinha had denied playing a role in Graham Ford's early exit from the 45-month contract. Ford resigned soon after the Champions Trophy.
Even though reasons for his exit remain a mystery, many believe the severed relations between Ford and Gurusinha who was placed in charge of cricket with powers superseding those of the head coach was the main reason for Ford's departure.
"Graham (Ford), from the start, probably didn't agree with my role," Gurusinha told cricinfo.com. "He thought I was interfering. I thought I wasn't. We did discuss it a lot. I am not sure what he discussed with the SLC president or anything like that.
Long before Gurusinha made his entry into local cricket management, Sri Lanka Cricket appointed Ford as part of their long-term strategy to see the national team through the transition. But a series of mediocre performance saw Sri Lanka Cricket carving out a new position of Cricket Manager.
"My role was always as a team manager and I will give certain ideas. I am the chairman of selectors on tour. At the end of the day, I do make the decision on the team - on the final XI. But in my five months, I've never gone against the captain's decision," Gurusinha said.
"With the head coach, I wouldn't say I always agree with everything, but I look at the fact that the captain goes to the middle with the team, not me. I have always given the team that the captain wanted. During the Champions Trophy, the final XI, even on things that I didn't agree with, I always went with Angelo Mathews' final decision. He has to go to the middle.
The former Sri Lanka World Cup winning cricketer also denied reports that Ford was being excluded from team meetings.
"No, we didn't have a single meeting without Graham Ford, if it was cricket-related. If it was administration- or security-related, we won't get Ford into those meetings. But anything with cricket or cricket selection, Graham was always there - even though he is not a selector in SLC's selection policy. We always had the vice-captain there as well. It was a team that discussed everything, and I never excluded Graham," he added.
Gurusinha joined the national team in March as Cricket Manager, having lived his life in exile in Australia since retiring in 1996. He was later added to the selection panel led by Sanath Jayasuriya.
"I'm not involved in day-to-day coaching, but with the team, I do work very closely if there are issues. On tour, I'm the team manager as well. If there is no tour, my role is as cricket manager, where I will work with high performance and look at players whom we can bring into the national team," he explained.
Also read: http://www.dailymirror.lk/article/What-does-it-take-to-make-a-successful-coach-in-Sri-Lanka--132009.html

Watch the Dailymirror Interview with Asanka Gurusinghe - March 2017