---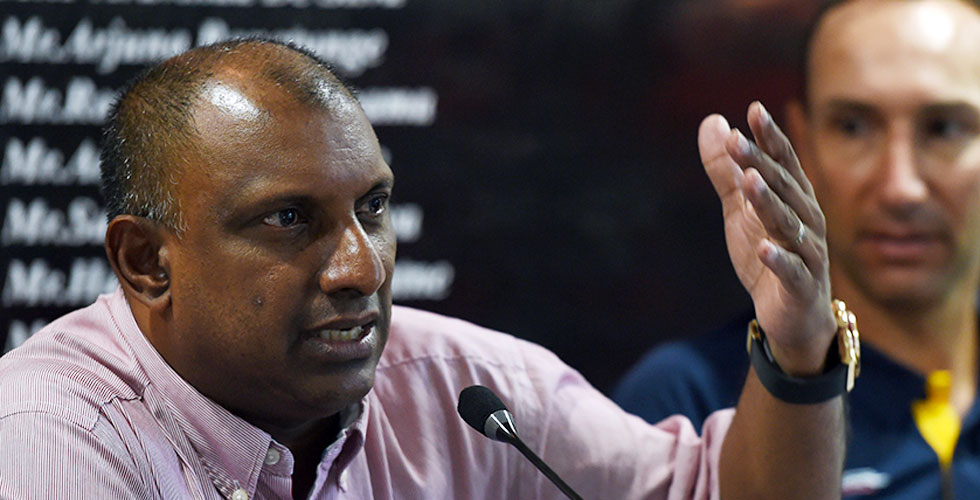 Batting great Aravinda de Silva had said that Sri Lanka should look at the team in the long-term in order to stop the current slide.
Sri Lanka are currently among the lowest rank teams in the world across all formats and also faces the danger of missing out on a direct qualification for the 2019 Cricket World Cup in England.
"Short-term is good for a few months, one or two series, but not for the future. We need to seriously look at the team in the long-term and stick to that long-term and not keep chopping and changing," De Silva had told Wisden India.
"We are going through a rebuilding process but you can't be saying that forever, you need to be up to it, sooner or later. Unlike earlier days, you do know where things have gone wrong and you need to set them right faster. The longer you wait, and more short-term processes you do, this wait will get longer.
De Silva was part of the current cricket administration—first as the chairman of selectors and then as the Head of Cricket Committee but resigned in May after an apparent disagreement with the appointment of South African Allan Donald as a fast bowling consultant to the national team.
De Silva who was largely responsible for the restructuring of the coaching department also said that Sri Lanka should also prepare a second string of players who could just walk into the national team and perform.
"If you look at the Sri Lankan side, there were 14-15 injuries that affected the side recently and kept some of the main players out of the game. What you really need to understand is to study that and need to have a back-up plan. The second level of players, who need to step in, need to be identified and kept ready to go. For that, you need a proper under-19 and 'A' team structure so that these players have enough cricket to be able to get that exposure so that they can be tried out at this level. It is not happening now. If that happens, these issues will be sorted out," De Silva explained.
De Silva also explained his reasons to resign from the Cricket Committee.
"Time was one of the factors and also I think the environment should be right to work with them and to make sure that they are on the same wavelength of thinking. That is important when you are working with certain people, for them also to understand what we are trying to achieve. If they are not on the same wavelength, it becomes difficult," de Silva said.
"You might have a common goal but sometimes how you approach that can be in different ways. Some might feel it is important to develop at the top, some might feel it is essential to build the culture from ground level. That's my view. We need to change the culture from grassroots level and we need to focus on them and build it up. Short-term is what we focus on the top part. That is how I would plan. If the ideas are different, then it becomes an issue.