---
By Bipin Dani
Though being a victim of the present run out law, Sri Lanka's Test and ODI wicket-keeper Dinesh Chandimal, prefers the existing law, which is set to be changed from October 1 onwards.
In the third (last) ODI against Bangladesh, the 28-year-old Chandimal was rightly declared run out by the third umpire (India's S. Ravi) when he was technically within the crease but both his feet and the bat were in the air.
Speaking exclusively , Chandimal said, "Honestly as a batsman I like that present rule. But when the rule is getting changed by the ICC we need to respect it and play according to the new law. Even if we like it or not, we must play according to the laws of the game and need not oppose it or blame the authorities."
From October 1, a batsman who has grounded his bat behind the crease before the wicket is broken will not be given out even if the bat is later raised (provided it is clear the batsman is not attempting another run).
"I was really disappointed about that runout because I was not attempting the second run. I thought I was inside the crease, but when the bails were off unfortunately my feet and bat were not grounded."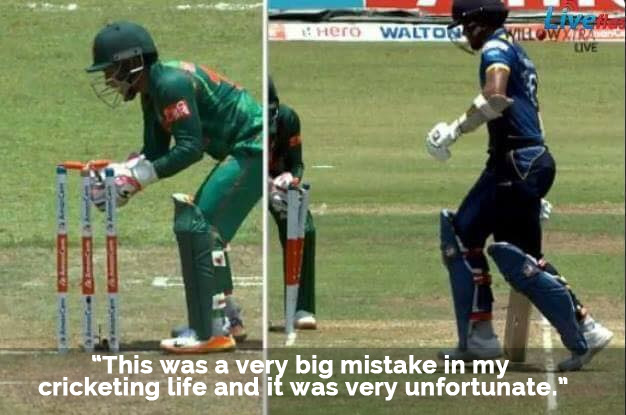 Chandimal can at least take a consolation that he is not the first international cricketer to have committed this mistake.
"Neil Wagner did the same thing like me. I also felt sorry for him," Chandimal added.
In January Wagner was declared run out against Bangladesh (Christchurch) in this fashion by the third umpire.
According to Law 29 (batsman out of his ground), "(a) batsman shall be considered to be out of his ground unless his bat or some part of his person is grounded behind the popping crease at that end."