---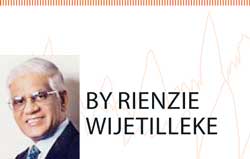 With the day of election coming in a few weeks' time, we read various long term promises in the formal manifestos by the three main parties. This has been the practice at every election and people know that more than 75 percent of these promises are never fulfilled.
I accordingly suggest that the public demand from the leaders of the three parties to spell out before the election day their plans with specific time frames to resolve the most urgent and acute problems which have been ongoing for a very long period without practical solutions.
Some of these are:

Definite plans to improve living standards and offer better livelihood to people.
Quick solutions to young people who miss out on university education despite being qualified at the A/L. Most of these young people who are abandoned after the A/L get drawn into drugs/ criminal groups.
A definite plan to offer these young people unable to enter university, training in technical and soft skills.
A short term solution to school admission issues by creation of schools with high standard of education outside Colomboto reduce pressure on parents seeking political and other means to get admission.
Definite plans to increase agriculture production and improve farmer incomes.
Short term solution to numerous health issues. Reasonable pricing for drugs and ease government hospitals admissions and treatmentby creatingspecialized hospitals in urban towns. Cancer hospitals of the same standard as Maharagama are a must in Matara/ Anuradhapura/ North.
Plan to instill higher level of confidence among prospective investors by removal of various administrative barriers and reduce lethargy and increase efficiency among public servants.
Reduce budget deficit specially by ensuring SOEs to be more productive and prevent dependence on treasury funds.
A definite system to identify and penalize those responsible for mismanagement of these SOEs.
System of assisting people in the lower income groups and the sick and the handicapped.
Quick disposal and penalties for cases involving people caught in bribery and corruptions.
The three main party leaders to give an undertaking to the people before the election that the above problems will be solved in the short to medium term for which the following procedure is recommended.

Introduce corporate sector style of management with review reports to be submitted by various ministries. Firstly within the first three months the ministries to submit a broad plan for implementation during the next quarter of the government and thereafter continue review of performance as done in the corporate sector companies.

Accountability and timely delivery to be made obligatory. These tasks can be carried out in the manner where institutions like the SEC/CSE are assigned to regulate and monitor.

If a formal system is set up, to introduce monitoring groups from among civil society personnel who will perform such duties in honorary capacities and their review reports to be submitted to the head of the government or the Parliament and made public. Thereby the respective Ministers and Secretaries will ensure they perform their duties in a timely and efficient manner.