---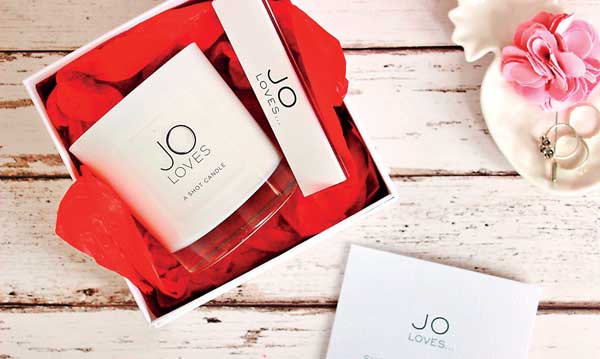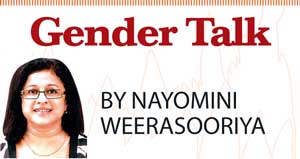 When the entrepreneur fire burns, it burns bright and you might say all lifelong. Those of us who have discovered its draw early on cannot imagine a life without it. Of course it may not be everyone's cup of tea but for someone who has discovered and tasted the success, there's no going back. It has come to define everything that you are – and will continue to do so, whether you like it or not.

Jo Malone, the perfumer with the keen nose, launched her own range of specially created perfumes– a fabulous range I must say – a while ago. The brand became hugely successful and Malone was pinching herself with the taste of success. She was in essence, a pioneering female entrepreneur at the time. Jo Malone perfume counters dot the world's fashion capitals and is recognized as a premier brand that delivers just what the customer expects. Her success was so good that her husband gave up his job and started managing the business.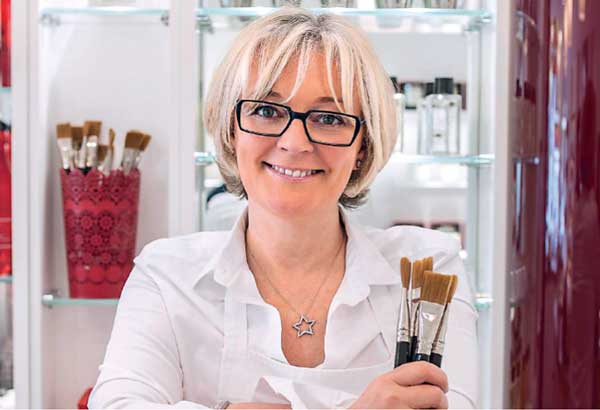 Yet, for this woman, who came from a modest background, the taste of it all became a tad too much – she was now a mother and felt she needed to spend more time with her family – she was too busy travelling around the world, creating and sustaining her brand. She longed to find time to do more than merely work on developing her business.

When she was diagnosed with cancer, it was a life-changing experience. She eventually gave up – one of the reasons she cited was losing her keen sense of smell, essential to develop a fragrance – to chemotherapy. And then she sold her business – her signature, everything she had worked so hard to create, to one of the world's largest cosmetic companies Estee Lauder.
Malone says she tried running her home, tried cooking and a few other things she dabbled in. But as her cancer went into remission and her sense of smell returned and the period she was not supposed to work in fragrance as per the contract with Estee Lauder, came to an end, she found that once bitten by the entrepreneurial spirit, she just couldn't give up. She had to go back – and go back she did.
She and her husband spent time on developing what her new business would be. Built along the line of her old business, it would be a little of the same but also different.

Malone's new perfume business was appropriately named Jo Loves; the name was suggested by her son. She knew the business by heart – there was little else that meant more than her business to Jo Malone. The end of the story is that the entrepreneur that she was, she reinvented her business under a new name and came back with such vigour and vitality that Jo Loves today is a brand that can pack as much punch as the original Jo Malone brand.

Today, Jo Loves is doing well and Jo Malone is back at where she feels at her best – creating fragrances. She recently signed some hefty deals with some of the world's biggest fashion and cosmetic retailers. The journey's been tough no less but for Malone, there was no going back. There never was. She knew that someday, she would have to go back to what she loved doing.
So what's the story here? What does it teach the rest of us? For starters, I think it shows us that yes, businesses that we have lovingly created can be sold or parted with – but once bitten by the bug, there's no going back. You will always want to give back something of yourself, a new idea, an innovative system that cuts through the noise ... a solution that will ease the burden.
For an entrepreneur, like it or not, it is often a lifelong journey that includes many ups and downs. You may have sold the business and thought of early retirement but then you will be pacing the room, your head frantically racing with new thoughts and ideas. Those of you who have experienced this know what I am talking about.

So where and how do we let go? You will know. You will know when you are out of ideas, when you finally hit that moment when you realize that you have to let go and give up on the career, the business and the success you have built yourself. That would be the real time for retirement.
Until then, you would be happiest doing nothing less than sustaining, developing and fine-tuning the business that you have created. There's no greater feeling nor a greater experience, other than the experiences with those that we love and our families, than that of knowing that the business you created is also your very own signature. It isn't about self-glorification nor is it about bragging – as Malone discovered, it is all about being true to your inner self.

(Nayomini Weerasooriya, a senior journalist, writer and a PR professional, can be contacted at nayominiweerasooriya@gmail.com)