---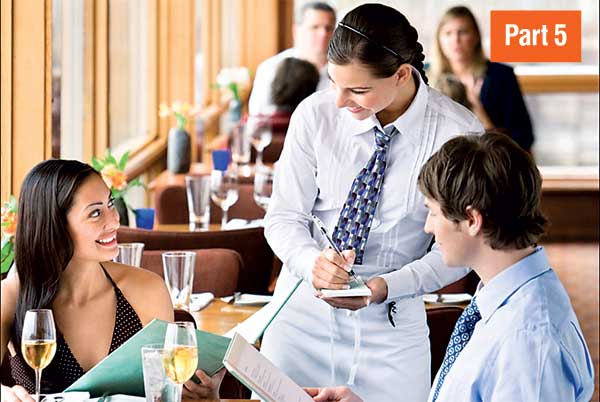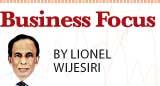 Customer relationship management (CRM) has gained widespread popularity in the business community for several reasons. One of the most important reasons relates to a company's need to differentiate itself in a highly competitive marketplace. Other reasons include heightened customer expectations and technology enablement.

Competitive differentiation
Everywhere you turn, there's more competition. No matter what type of store or business you are in, there are bound to be others clamouring for your customers and your piece of the market. Plus, with consumers counting every rupee and entrepreneurs scrutinizing expenditures like never before, winning over new customers and upselling old ones has become more challenging.

What will cause customers to buy from you rather than your competitors? The answer is to meet their needs in these four critical areas:

Product
Organisations today find it increasingly difficult, if not impossible, to compete on the basis of product. Technology advancements have enabled the nearly immediate replication of product features and functions. So you need the right product or service. It is like choosing a lifetime spouse; complicated, tricky art that few can master. Ideally, your product should be a commodity-like, relatively uncontested niche item or service that can produce good profits.

Price
More and more Sri Lankans now say they're living careful lives, spending less and being more economical as a result of the increasing cost of living. In the face of this overwhelming need to fulfil customers' demand for affordability, it's essential to meet or beat the competition's pricing on selected front-line products and services. Then you can provide bundled services or additional products at more profitable price points.

Added value
Whether you sell online, offline or both, customers are looking for that little extra nudge when choosing where to make their final purchase. You can offer unique incentives, such as a special money-back guarantee or a free initial consultation, depending on your type of business, product or service. To succeed you should evaluate what your unique customers need in this difficult economy and create a special incentive that will motivate them to take action.

Trust
Since customers are careful to spend their limited money wisely they scrutinize each purchase to make sure they're making a 'safe' decision. They want to buy from companies they trust and believe in. Increasingly, shoppers are looking at the company history and they want to learn what other customers have experienced. Recommendations from friends and peers--including consumer opinions posted online--are among the most trusted and can have the greatest influence on a purchase decision.

Customer trust
While all of these factors are important, the fourth one – customer trust – is more important than the rest for the success of a company. Obviously, any modern business model hinges on mutually beneficial and long-lasting customer relationships.

This is where CRM comes in to the picture. A properly instituted and guided CRM programme has the ability to provide a more meaningful shopping and service experience. Without any doubt, it can win customer loyalty – which means, promises to be a means of differentiating and of providing customers with good reasons to visit frequently your business rather than that of your competitors.

Ownership of customer relationships and the resulting customer differential provide much greater rewards than differences in product, price, promotion or place of distribution could ever offer.The successful businesses are those that specialize in customer intelligence and relationships, as well as the three points we raised early – right product, right price and added value.

Very significant customer-focused business models are now being formed even in the online world by relationship-driven portals, services and stores. The 'one-stop shop' is close to becoming a reality as sites compete for customers. The success of these initiatives clearly depends on their ability to continually monitor and understand customers' needs and then to match those needs to relevant products and services in a cost-effective manner.

Customer-centric business models trump product-centric models in today's environment.

Expectations
Another reason CRM has gained popularity relates to the heightened expectations of customers in general.

Customers are increasingly knowledgeable in their purchasing decisions and what businesses should deliver back in terms of loyalty. Your customers are continually assessing the value – the 'What's in it for me?' factor. In short, your CRM programme needs to outpace their expectations. This is often easier said than done of course, especially when profitability and return on investment (ROI) are high on your agenda.
A mind-set driven purely by short-term profitability will likely reduce differentiation and perceived value. And this, in turn, opens up the risk of customer relationships slipping out of your hands and into the hands of competitors. With new entrants regularly appearing on your competitor map - who offer more integrated customer journeys complete with greater offerings – the pressure is really on for you to get your CRM programme right. Make no mistake. Customers are in control today. Not you or your CEO! They have access to more information than ever before and they can retrieve it faster than ever before. It has never been a better time to be a customer—or a more demanding time to be a CEO. Your first challenge is to master the changes that come with customers being in control.

Companies need to find ways to get to market at lightning speed, to make decisions in real time and to offer highly personalized products. Each company needs to develop an unprecedented degree of flexibility in order to offer customers what they want, when and how they want it. Companies that manage this transition effectively will thrive; those that don't will fail. Of course, companies don't change unless the people in them change. It's up to everyone in the company to figure out how prepared they are to enter the age of the customer. Answering few questions might help. Am I genuinely passionate about doing what's best for customers as opposed to what's easiest for me? Am I willing to surrender a certain amount of control in order to give more control to the customers?
These heightened customer expectations drive aggressive marketers to even greater lengths of service. The cycle continues. Needless to say, CRM becomes a necessary means of competing in today's customer-driven business environment.

Technology enablement
A third important change factor is technology. Ongoing advancements in call center, sales automation, marketing and online technology have made many of our best intentions and ideas not only feasible but also cost-effective.

In the current Sri Lankan perspective, technology advancement has come a long way but still have a longer way to go in terms of automating CRM principles. While the current CRM systems environment may be less than optimal, technology is already catching up and enabling us to interact more appropriately with customers. The technological and socio-economic advances that result in heightened expectations are growing. During the last 30 years, the rate of growth has been exponential. Similar to Moore's Law that states that computing power doubles every 18 to 24 months, the Law of Heightened Expectations may be equally profound and companies need to perform better than their best to meet this challenge. One of the clever supply house cartoons in my memory dates back to mid-90s in which an angry customer screams into a phone, "I want it today, not tomorrow! If I need it tomorrow, then I'll call you tomorrow." This scenario conjures up an image what the current CEOs are going through.

(Lionel Wijesiri, a corporate director with over 25 years' senior managerial experience, can be contacted at lionwije@live.com)