---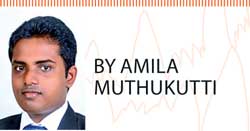 Recently, Sri Lanka celebrated the 70th Independence Day ceremoniously, giving some opportunities for the rulers as well as citizens to look back and rectify certain issues pertaining to development. Sri Lanka, like its other Asian counterparts, was conquered by invaders, mainly due to geographical importance, which even today we have not been able to properly harness. Political independence, which the nation could gain, then means the Sri Lankan government can make its own decisions on domestic and foreign policies.

However, it is needless to say here that how difficult it was to survive, as the nation did not gain economic independence, which is the control of the wealth of a nation by a majority of its citizens, creating local ownership of resources and the means of production for the utilization of natural wealth. If the resources within a political boundary are owned and exploited by foreigners or a few elite, that country is no longer capable of keeping its political independence.

History
When terrorism was eradicated, which made economic patterns upside down and internally disturbed political independence in the country, fresh expectations emerged with respect to development. Nevertheless, it has to be frankly penned that the country has not achieved significant economic progress, owing to various reasons, majority of which could have been avoided.

The history has proved that just because peace is assured doesn't mean the investors would aggressively invest their money in a country. That's why there are many more things to be assured such as political stability, infrastructure development and clarity of public policies, in order that the ground is set for economic players.

Progress
Be it an individual or a country, if they are to go on a long journey, they must identify where they are. Hence, the current economic progress that the nation has gained thus far has to be reviewed, making directions for policymaking in the future. Regaining GSP Plus, removal of ban on fish exports to the European Union and getting higher prices for tea, have resulted in exports, which increased by 11 percent in 2017, in comparison to the year 2016. It can be expected that exports will further rise with free trade agreements (FTA), which are going to be signed with China and India in the future, while the recently signed FTA with Singapore will be an added advantage to the economy.

Furthermore, foreign direct investment into Sri Lanka has doubled to an all-time high of US $ 1.63 billion in 2017 from the previous mark, beating the previous best of US $ 1.61 billion achieved in 2014. Thereby, they can be named as key economic achievements in the past few years, amidst the much-talk-about public debt crisis, which has swallowed the nation.

Challenges
The economic journey will not be so comfortable for Sri Lanka, as there are plenty of challenges ahead of the road. As a country still using labour-intensive production, human resource must be developed by keeping education and training up to the standard sought by the employers.
The labour demand survey that was recently conducted by the Census and Statistics Department revealed that there are about five million people engaged in the private sector and around 500,000 vacancies in various job categories related to the private sector in Sri Lanka. It was the first time when such a survey was conducted to meet the data requirements for policymaking with regard to the private sector. As a talented workforce will be economic drivers, people ought to be empowered with modern skills.

State-owned enterprises (SOE) are in dire need of reforms, so that they can be profit-making ventures. The International Monetary Fund also recently said that Sri Lanka needs reforms on SOEs, which currently seem slow. Moreover, high level of public debt payments starting from this year will be one of the severe economic challenges.

Way forward
All other things come second, as people need sufficient income to get their basic needs fulfilled with dignity. A starting point cannot be given for this economic cycle in action. People want employments, which are also created by private sector investment. Accordingly, economic independence can be achieved by strengthening the private sector, giving a real meaning to political independence as well.
(Amila Muthukutti is an economist. He can be contacted on mkamadushanka@gmail.com)