---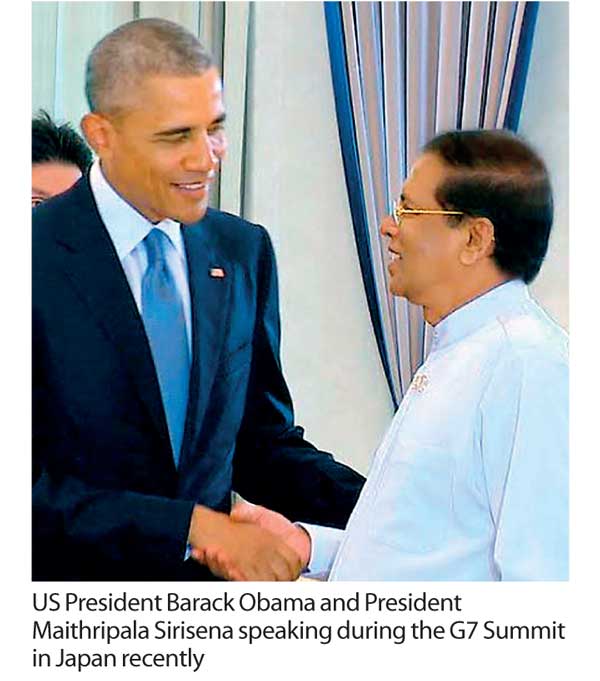 Expectations set in the government's development agenda of establishing a globally competitive, export-led economy reflecting one million job opportunities have to be achieved by attracting foreign direct investments (FDIs), encouraging tourism, attracting and retaining human capital, including Sri Lankan overseas migrants.

In such a context, the concept of nation branding should be adopted to improve the image and reputation of Sri Lanka, which would positively influence the receipt of FDIs, increase tourist arrivals and attract talented human capital.

What comes to mind?
As a country transforming from a three-decade-old war and tsunami, it's vital to understand how Sri Lanka is perceived by the global community and what image or picture comes to their mind instantly when they hear Sri Lanka.

Although the country has struggled with hunger for peace and prosperity from independence, the post-war Sri Lanka has seen improvement in transport infrastructure, including expressways and with the dawn of the unity government, there is effort on improving democracy, strengthening the rule of law, fostering reconciliation and rebuilding relationship with the international community. There are also planned mega projects such as Western Region Megapolis and Colombo International Financial City (CIFC).

Perception and reality
With these transformations taking place in the country, it's also essential to create the world's correct understanding of present Sri Lanka to represent the current reality, potential and future aspirations.
According to the world's leading nation branding expert Simon Anholt, the nation brand is the sum of people's perceptions of a country across six dimensions of national competence namely tourism, exports, governance, people, culture and heritage, investment and immigration as highlighted in his Brand Hexagon.

'Nation branding' – A national policy!
Of course, nation branding is a national policy and is not an exercise of the tourism authorities alone or just a marketing campaign either. Nation branding is a collaborative effort of the various sectors such as the promotion of tourism, investment, trade, town and country planning, transportation system, law and order, public and cultural diplomacy, etc.

Leadership with clear vision
Strong leadership from the heads of the government with a clear vision on how the brand Sri Lanka to be positioned and to be seen by people around the world in the next five years, 10 years or more, is instrumental in developing strong reputation of our country.
Accordingly, a national branding plan and a national branding strategy could be crafted and thereby a successful nation branding campaign could be anchored to position Sri Lanka in the global landscape.
Singapore is a classic example how it has applied the concept of nation branding. The visionary leadership of Lee Kuan Yew has transformed this small land with lack of natural resources, political instability and unskilled workforce to world's strongest nation brand, which is now seen as a modern, innovative, industrious, knowledge based, cosmopolitan and stable nation.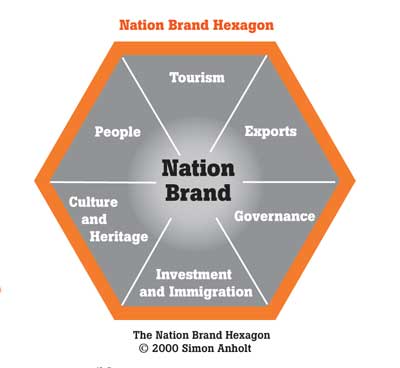 Reforms – Challenging status quo
Reforms are required in the national policies, strategies, systems, practices and people to create a better real-life experience, so that the world can witness that the brand promises are delivered, which would be helpful to change the perception to better represent realities.
Therefore, the words and actions of the government have to correspond and the relevant government institutions should be more cohesive with joined up activities to deliver what is required to build our nation's brand.
Every stakeholder, particularly the government, private sector and citizens, have to work towards the common goal and fulfil the commitment independently to improve our reputation.

Way forward
Establish a Nation's Brand Steering Committee ideally under the leadership of the prime minister with the objective to build and manage the nation's brand.
Ensuring an environment that is safe with very low level of crimes and disorder where all societies live in harmony as proud Sri Lankans.
Rule of law and punitive justice against all form of corruption.
Creating a culture that ensures the benefit of the nation comes first than for the personal gains.
The favourable policies in attracting investment to the country and improve Sri Lanka's standing on the business competitive index.
Restructuring public entities to create positive outcomes aligned with nation's brand expectations.
Development of human capital to meet the desired economic growth momentum and competiveness.
Learn the best practices from other nations that have successfully managed their international reputations by adopting the concept of nation branding.
Conclusion
In parallel to the transformations taking place in Sri Lanka with the peaceful environment, the concept of nation branding could be adopted to improve the image and reputation of our nation. This would lead to greater socio-economic prosperity and better quality of life.
(Zahran Sikkanther Lebbe is an Assistant General Manager of a leading organisation. He is a graduate of the Chartered Institute of Marketing of United Kingdom and Wayamba University of Sri Lanka. You can share your feedback on Zahranlebbe@gmail.com)