---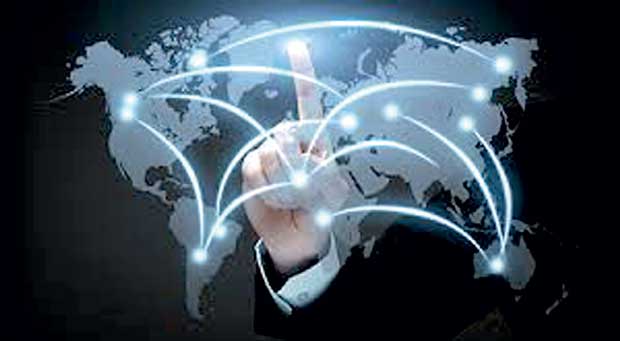 Asia and the Pacific has long been the world's top destination for foreign direct investment (FDI), propelled by increasing trade and investment openness in the region. From 2001 to 2016, Asia's share of global foreign direct investment (FDI) increased from 12 percent to 28 percent.
The long-term surge in FDI to Asia has much to do with the complementarity of trade and investment in the context of 'Factory Asia' and the region's growing participation in cross-border global value chains (GVCs).

The GVCs are characterized by the compartmentalization of production process into discrete stages, wherein intermediate goods cross borders multiple times before final assembly rather than being manufactured from start to finish in a single country. About 60 percent of Asia's total trade flows today are driven by GVCs.

From 1990 to 2010, the economies with the fastest growing GVC participation saw gross domestic product (GDP) per capita growth rates two percentage points above the global average. Asia has also benefited tremendously from GVC-linked FDI. Many economies in East and Southeast Asia owe their strong economic performance over the past few decades to export-oriented development strategies based on linking FDI to GVCs – and now it's time for other regions to jump on the bandwagon.

Increasingly inward-oriented trade policies in some advanced economies could provide fresh impetus to intensify the pace of intra-Asian trade and investment integration. This could particularly benefit developing South Asia and Central Asia, which have been less successful than East and Southeast Asia at attracting GVC-linked FDI despite having abundant low-cost labour.

One of the examples to follow is Bangladesh, where the ready-made garment industry thrives because small and medium-sized enterprises have become part of international production networks as sub-contractors for large multinationals.

Labor-intensive industries
Specialization near the final stages of the production process also helps economies link to GVCs, indicating that developing Asia is still mostly a hub for final assembly. Other factors that encourage GVC-linked FDI are low trade barriers and deep linkages between domestic firms in manufacturing.
Initially, many East and Southeast Asian economies provided incentives to attract multinationals into labour-intensive industries in order to generate employment.

Subsequently they moved into higher value-added segments of the value chain via industrial and investment promotion policies. The eastern seaboard of Thailand and the Penang export hub in Malaysia are notable examples.

As these economies moved up the value chain, the downstream segments of the production process were then further relocated to neighbouring economies with lower labour costs like Cambodia, Lao People's Democratic Republic and Viet Nam.

Our research finds that good governance and quality institutions—particularly regulatory effectiveness—of the host economy are the most important drivers of a multinational's FDI.

In the absence of good governance, economies in developing Asia can still attract multinationals by improving the business environment through industrial policies such as creating special economic zones. An investment-friendly environment encourages more private investment, which is crucial to achieve strong economic growth and rapid poverty reduction.

New trends emerging
Developing Asia's great trade expansion was largely fuelled by FDI from Japan and later the Republic of Korea, mainly through greenfield multinational investments that entail building assets from the ground up as opposed to acquiring the existing ones.

The share of intra-Asian FDI increased from 30 percent in 2007 to 52 percent in 2015 (US $ 53 billion to US $ 255 billion). Firm-level data show that intra-Asian FDI is more linked to GVCs than FDI from outside the region. 67 percent of Asian-owned affiliates are engaged in GVC-related activities, compared only 45 percent of non-Asian owned companies.

Some new trends might also be emerging.
Most Asian affiliates are still owned by Japanese or Korean firms, but multinationals from emerging economies are also internationalizing rapidly. Nearly a third of PRC-owned affiliates in the region are engaged in GVC-related activities, most notably in Viet Nam.

Mergers and acquisitions especially in the services sector are also becoming an increasingly important part of intra-regional FDI. For instance, the most popular destination for Indian multinationals within the region has been Singapore's business services sector.

The global economic environment remains uncertain, with a trade growth slowdown compounded by increasingly inward-oriented trade policies. Also, global FDI inflows fell by 2 percent in 2016. These factors make it even more important for economies in the region to reinforce the regional trade-FDI nexus. This is imperative to promote sustained high and inclusive growth.

(Yasuyuki Sawada is Chief Economist and Director General, Economic Research and Regional Cooperation Department and Fahad Khan is Economist, Economic Research and Regional Cooperation Department)