---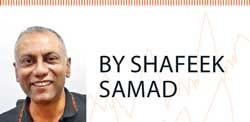 The rising popularity of chicken meat as a daily staple in most Sri Lankan diets has been well underway over recent decades with the country projected to consume as much as 189,690 metric tonnes (MT) of chicken, projecting an annual growth rate of 3 percent by end-2017.

However, as a nation whose prosperity is slowly but surely expanding, we must now focus our attention on what a growing nation requires, namely: healthy citizens and a healthy economy. As an industry, we believe that Sri Lankan poultry producers are uniquely positioned to continue making unprecedented contributions to the nation in both of these fundamental criteria.

In generations past, chicken meat was considered a luxury and was only consumed during special occasions, however, the expansion of the domestic poultry industry's production capacity has led to significant reductions in overall price and drastic improvements to availability of chicken products as economies of scale took hold across the island.

One of the most crucial benefits flowing from this organic expansion was a parallel reduction in protein-energy malnutrition, in both adults and children, as chicken meat became easily affordable for increasingly wider segments of the population.

Meanwhile, the Sri Lankan poultry industry continues to stand as one of the country's most disciplined, well-organised and consistent taxpayers, particularly when compared to fisheries and other alternative livestock industries that have minimal regulations and contribute less in terms of tax revenue to the government.

In 2016 alone, the poultry industry technically generated Rs.16 billion in tax revenue to the state and is forecast to generate a further Rs.16.5 billion by end-2017. As Sri Lanka continues on its growth trajectory, the demand for poultry products is anticipated to increase at an even sharper rate as the country's population expands in size and affluence, further bolstered by drastic expansions in demand from the leisure and food and beverage sectors of the economy, driven by the surging tourist arrivals.
Given these dynamics, it is becoming increasingly imperative that steps be taken by all stakeholders in order to ensure that Sri Lanka is not only ready and able to meet these anticipated surges in short-term demand but that we also look beyond our shores at the unprecedented opportunities for growth that brings foreign exchange into the country, providing invaluable support to the country's macroeconomic standing.

A blueprint for local and global success
Established in 1972 with just 100 chicks and a vision to become a market leader in terms of quality, freshness and innovation, Crysbro has grown at a steady pace and in the decades since, has emerged as Sri Lanka's first and most sophisticated, fully vertically integrated poultry producer with operations spanning grand-parent, parent farms, hatcheries, broilers and feed mills. This thriving 'farm-to-fork' concept has been at the core of our success and which in turn has provided unprecedented support for numerous stakeholders including direct and indirect employees, out growers, domestic maize farmers and ultimately, the Sri Lankan consumer.

Having consistently set new industry benchmarks, we believe that our success is a model that needs to be emulated, supported and expanded in order to provide optimal returns for the country, both economically and nutritionally. Already we are able to compete with international leaders in poultry exports like Brazil, the world's largest exporter of poultry products – both in terms of quality and cost – despite facing significant domestic market and policy obstacles.

With rising affluence, a booming tourism sector and a fast-growing selection of homegrown and internationally franchised restaurants entering the market over the recent past, Sri Lanka's demand for poultry products is only set to grow. Similarly, international demand is also on the rise and even today, we receive inquires for orders that are well in excess of Sri Lanka's total production capacity. Therefore it is abundantly clear that the poultry industry holds tremendous potential for growth and with it, a substantial improvement in the livelihood and living standards of every-day Sri Lankans from all walks of life.

However, such growth is only possible through substantial investment from producers and the implementation of a stable and sustainable regulatory environment from policymakers.

A good example of such policy in work can be seen in the United States of America, where at present, one pound of chicken retails at US $ 1.99 or approximately Rs.675 per kilo. Comparatively, Sri Lankan prices have not increased past Rs.420, even after the removal of price controls in 2016.

While the difference in the US and Sri Lankan prices is largely a product of their relative economies of scale, it is also attributable to the significant roadblocks in crucial aspects of the supply chain that our international competitors are not subject to.

In that regard, it is now crucial that the contribution and efforts of Sri Lankan poultry producers have invested towards the adoption of efficient practices across production, processing and distribution, enabling our industry to scale up production in order to tap into export markets.

Nourishing an industry that feeds a nation
The most fundamental obstacle that the Sri Lankan poultry industry faces today is in terms of extreme distortions in the price of maize, which is a key component in chicken feed.

According to the Food and Agriculture Organisation of the United Nations (FAO), Sri Lanka is forecasted to produce approximately 180,000 MT of maize by the end of the year, which is a significantly low volume compared to the actual requirement of 400,000 MT and is a 40 percent decrease from last year's yield of 242,000 MT. The local maize prices at present average as high as Rs.52 per kilogramme while the farm-gate price of corn in the United States of America is approximately Rs.23 per kilogramme. The price of international maize stands at approximately Rs.35 per kilogramme (CIF Colombo).

Nevertheless, the protectionist policies adopted by the Sri Lankan government have placed severe restrictions on the importation of maize, resulting in the domestic industry having to absorb the significant increases in maize prices without passing them on to the consumer. It is suggested, while the protectionist policies need to be in place and implemented, the real potential can be exploited only by way of introducing effective mechanisms to increase efficiency and productivity. Consequently, maize accounts for 60 percent of the raw material of poultry feeds. Simply put, this is an unsustainable model for the poultry industry, particularly if we are to make meaningful progress towards becoming an internationally competitive exporter.

"While the argument has been advanced that Sri Lankan maize producers must be shielded from international competition, the policymakers must also be cognizant of the fact that it is the poultry industry that is the single largest purchaser of locally grown maize, hence, a policy that hurts our industry will eventually hit the maize producers hard and ultimately, the local consumers the hardest."
We, in the poultry industry, believe that we can thrive mutually with the agricultural industry, provided the necessary patronage is extended by the government. Also, an economically prosperous farmer also becomes a consumer of chicken due to his increased purchasing power, which is a result of increased income from increase in the demand for his produce, driven by the increasing demand for chicken.

Therefore, I reiterate, protecting the poultry industry means protecting a number of other industries in the supply chain and is definitely the need of the hour.

For our industry to have made chicken the most readily available and economical source of non-plant protein in Sri Lanka is no mean feat and proves beyond any doubt that we have the capacity and ability to succeed. In that context, we are confident that Sri Lanka can reap tremendous benefits in terms of export growth and foreign exchange income, if we are allowed to truly compete in the international market. With the right policy framework, we are confident that our industry and all of its numerous stakeholders can become one of Sri Lanka's largest foreign exchange earners, in alignment with the national goals to diversify and expand its exports.
(Shafeek Samad is Director, Farm's Pride (Pvt.) Ltd (Crysbro))