---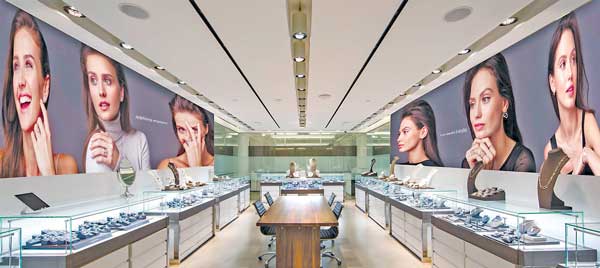 Today we review the second strategy of organisation renewal. The key to this strategy is to recognize that while your products and services may still be delivering value, you need to find a new way to present them to your customers. By finding a new, innovative way to brand and represent your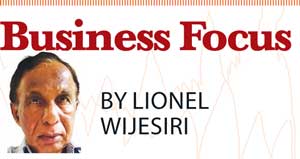 offerings, your company will be able to find new life and energy.

Let us look at some examples. Classical musicians in India perform 1000-year-old compositions using digital sampling keyboards. Tribal musicians in South Africa and Southeast Asia embrace the musical forms and electronic instruments of North American pop music. Pop musicians as Paul Simon and chamber music ensembles in Europe and North America programme Brazilian and Indonesian compositional forms and styles.
US symphony orchestras devote substantial portions of their seasons to pop music that in the past was associated with Broadway. Pop recording stars like Elvis Costello include string quartets in their music.
The tearing down of labels and distinctions and the increasing crossover of styles are significant trends in music today and are evident in all musical forms.

At the same time, in the world of professional sports, many teams are upgrading their stadiums. This improves the fan experience and sells high-priced luxury boxes at the same time.

Create demand
In the ever-growing world of changing demand, it can be difficult to make your product or service stand out and feel unique. When you have a flourishing marketplace environment, how exactly do you catch someone's attention when they're scrolling through 100s of product and service thumbnails at once? The answer, as Sherlock Holmes would undoubtedly say is, "Be creative, my dear Watson, be creative! Put your wine in new bottles and restart."
What it means is we need to be creative in selling. However, most of us do not associate the word 'creative' with 'selling'. For some, creative arts include drama or theatre, music, film, creative writing, graphic design, photography and visual arts. At least those are the popular stereotypes. But don't salespeople create things, like opportunity? Don't salespeople create demand for products and services?

The nature of the sales process is, in fact, creative. A good salesperson creates demand where it doesn't exist. He or she creates a message (the sales pitch) using various media (face calls, telephone calls, written presentations, slide shows) that influence an audience (the prospect). A salesperson explores new territories (cold calls), introduces new ways of thinking (persuades prospects) and makes the world a better place (provides customer satisfaction).

Yet, lots of perfectly productive salespeople are nothing more than harvesters of the existing business. They take orders, fill out paperwork, collect their commissions and go home. And they never break rules. Those salespeople still play a role in our economy, although they're on their way to being replaced by order-processing technology.
But here we are going to talk about creative selling, the favourite activity of wild, vibrant, risk-taking sales fanatics-the Michelangelos of sales. These people use the power of ideas to create customer satisfaction and wealth for themselves and their companies.
They are the type of the salespersons needed when a company wants to renew their business and boost the bottom line.

Think of creative ideas
Ideas are scarce. They don't exist until someone creates them. They can be copied but only after the original hits the market. Your creativity and problem-solving skills are essential in discovering new product uses and applications. You have to use your brainpower to discover new ways to use your products and to create sales where no sales exist. Bringing together all the ingredients of a business transaction, including you, your company, customer, product or service, price and terms, delivery and installation and everything else, is an extraordinarily complex act and requires creativity at a high level.Your ability to use your creativity to overcome buyer resistance and answer objections is essential to your success. Finally, your ability to close the sale and get the customer to take action is critical in determining how much you sell and how much you earn.

Motivate your customers
Now let's talk about motivation. Why do customers buy from you? Is it because your product or service is the best on the market? Is it because you have strong relationships with your customers? These things are very useful but you need something more to sell to a customer. You need ideas because ideas are motivators.The first step in coming up with ideas to wow your customers is to find out as much as possible about them and their jobs/businesses. You may build a file for each prospect that contains everything you can find about them and things pertaining to his or her job/business. And the information should be gathered as if you were the prospect. Ideally, you should learn to think like your prospect. Use online research and a little common sense to answer your questions pretty accurately. The kind of information is readily available at no cost to you.

Prospect goal
Once you've learned about the basics of the prospect, you can develop a 'prospect goal' to be reached or a need to be satisfied. Then it's time to get down to specifics on how to reach that goal. That's where ideas come in.
Creative sellers with open minds have an endless market for their ideas. But most people don't consider themselves creative enough. Some of us actually have lots of ideas but are hesitant to use them because we're afraid they won't be good enough. You shouldn't judge the merits of an idea. You have to leave that to the prospect. If the prospect thinks it's good – then, it's good! Put your idea in front of him or her using the best presentation skills you have and let the prospect make the final judgment.

Merits of brainstorming
To come up with ideas to sell, you need to continually practice brainstorming. These are the same ones you use in a group meeting.
Here are the steps: Start by writing down your prospect's goal. On the page below the goal, make a list of ways your company's products or services can help the prospect reach that goal. Follow the ground rules of successful brainstorming while
you're writing.

Next, review the ideas and combine or extend them, creating new ideas. Again, don't be judgmental. It's not time to throw out bad ideas. This combining and extending process should add ideas to your list, not remove them.
There are several ways to stimulate your brainstorm production. Look inside the company for internal solutions. Many companies package their products or create bundles of services designed to meet the needs of certain categories of customers.

Another good source of ideas that come out of brainstorming is free association with non-related concepts. This is a fancy term for taking an idea from someplace else. One of my associates monitors TV commercials and magazine ads to see if there's a slogan or concept he can use as an idea springboard. For example, he'll take a slogan like "You're in good hands with so-and-so company" and come up with "We create your dream bathroom." He's not stealing ideas, just using them to spark his own.
Another way to start the process is by examining past sales to similar customers. See if you can determine why customers made those purchases. Talk to the salespeople. Pick their brains about the circumstances that led to those sales.

(Lionel Wijesiri is a retired corporate director counting three decades of senior management experience. He is now an independent consultant and a freelance journalist. He may be contacted on lionwije@live.com)