---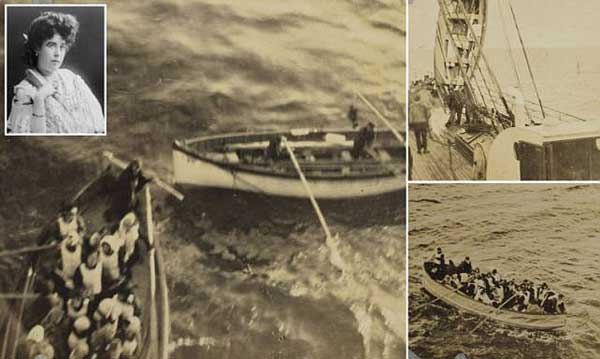 Rare photos depicting the rescue efforts after the sinking of the Titanic are set to go up for auction this week.
The photos are included in the scrapbook of New York socialite Louis M. Ogden, who was sailing to Europe with his wife Agatha in April 1912 when their ship got an emergency call from the Titanic, which had struck an iceberg and was sinking rapidly.
The Carpathia arrived at the scene at daybreak, where they started rescuing the survivors who had waited out the night in lifeboats.
Ogden, a lawyer, had bought a new camera for the trip, which was still a rare thing to own unless you were wealthy.
He took pictures of the rescue - showing lifeboats approaching the ship and being brought on deck - including lifeboat no. 6, which had the now famous Margaret Brown on board. (Daily Mail)