---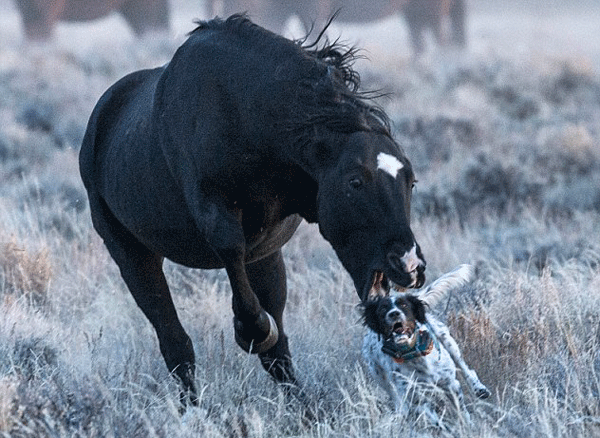 This poor pooch narrowly escaped death after being chased by a wild stallion.
It was a close call for Maggie, an English Setter, who was set upon by the angry horse.
The two-year-old pet looked petrified as it ran towards the safety of owner and wildlife photographer, impressively captured the heart-stopping moment.
Maggie was out with Mr Palmer on a falcon hunt for sage-grouse in Wyoming's Red Desert when they stumbled across the herd.
Thankfully Maggie was unharmed. (Daily Mail)