---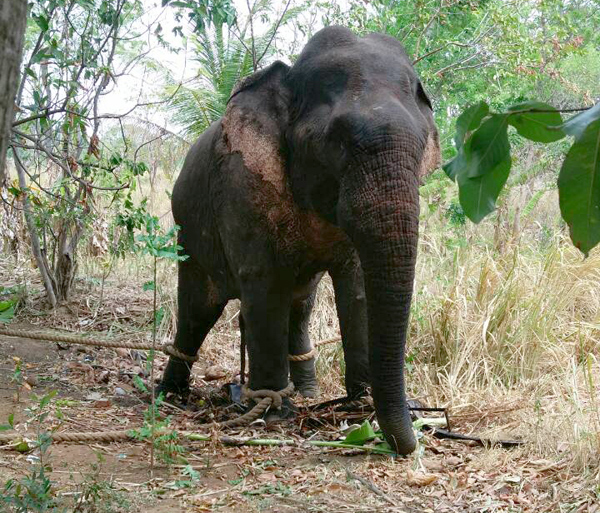 The rogue wild elephant Niyapottha, who had killed five humans including a 9-year-old girl in Hambegamuwa, Wellawaya had been captured by Wildlife officials today.
Niyapoththa had destroyed a number of cultivations and houses in Wellawaya.
A team comprising 25 wildlife personnel had captured the rogue elephant after conducting a massive search operation.
The captured elephant had been sent to the Horowpathana Elephant Detention Centre.