---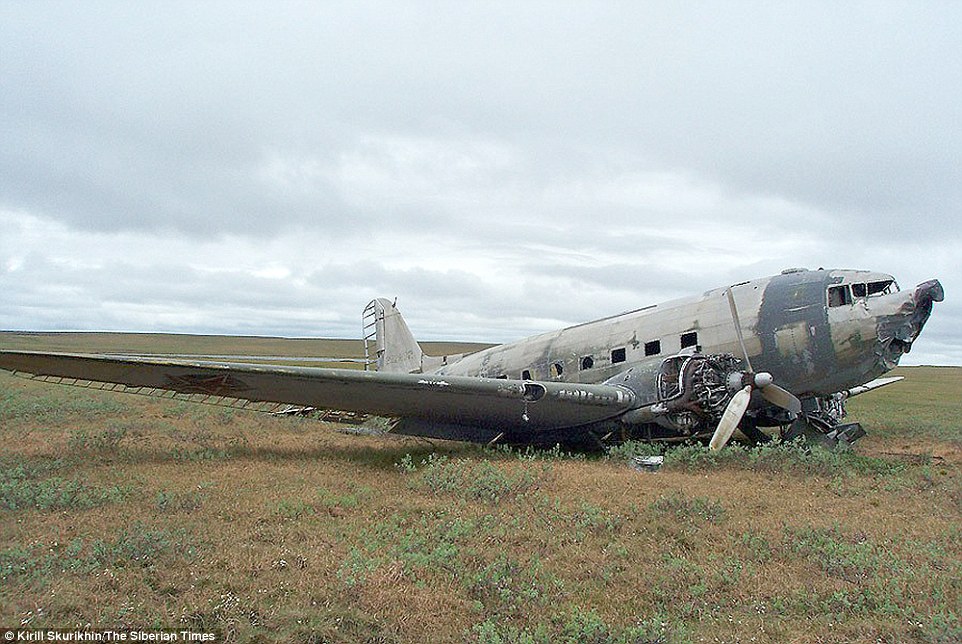 An American plane flown by Soviet forces during the Second World War could one day fly again, after it was crash landed in Siberia in 1947.
Captain Maxim Tyurikov brought the plane down after encountering stormy weather and amazingly, there were no casualties among the 32 passengers on board.
But nine people, including the captain and two crew members, died as they trekked through icy conditions to find the nearest settlement and rescue the other passengers.
Now, the wreckage of the Douglas C-47 is to be recovered in a joint Russian and American expedition and examined in the hope it could be restored to its former glory and flown again.
Part of the wreckage includes a message written in indelible ink by the captain, explaining when he took off, crashed, and that there were no casualties. (dailymail)