---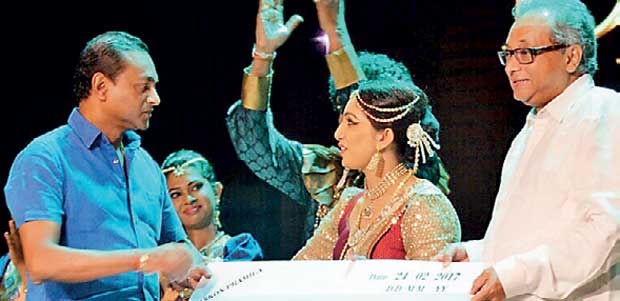 SriLankan Cares, the community development arm of SriLankan Airlines, has embarked on a special 'Village Heartbeat Project' with Foundation of Goodness to develop the lives and careers of people in underprivileged communities in Oddusuddan and Mullaitivu in the Northern Province.
The Village Heartbeat Project (VHP) will carry out a range of activities which will include the setting up of a Project Centre that will provide a computer training centre, community centre, library, English classes, scholarship classes, women's enterprise courses, youth and women's empowerment programmes, spiritual training to improve the quality of life, and volunteer expertise oriented programmes.
"Our national carrier has in recent years focused on the need for upliftment of underprivileged rural communities. We have carried out several smaller projects in the Northern Province so far, in addition to our work throughout Sri Lanka," said SriLankan Airlines Chairman Ajith Dias.
To raise funds for the project, SriLankan Cares together with Anushka Kathak Dance Academy staged a special Kathak drama recital, "Daskon-Pramila" on 24th February at the Bishop's College Auditorium.
Pradeepa Kekulawala, Head of Human Resources at SriLankan Airlines, said: We are confident that the "Village Heartbeat Project" will make a difference in the lives of many people, especially youth and women. Our thanks to Anushka Ekanayake for their partnership to raise funds for this worthy cause."
Daskon–Pramila is a Kathak dance performance by Anushka Ekanayake and her students at Anushka Kathak Dance Academy, to bring the famous historic love story to the Sri Lankan stage as a premiere. Kathak is one of the main classical dance forms of India and this style has been used since the ancient times to entertain royal dignitaries at ceremonial events.
Serving the national carrier as a senior cabin crew member, Anushka Ekanayake has completed her education in Northern Indian Kathak Dancing and performed in many concerts both in Sri Lanka and India. She also conducts research and imparts her knowledge and wealth of experience to Sri Lankan Students and amateurs in the field of dancing.