---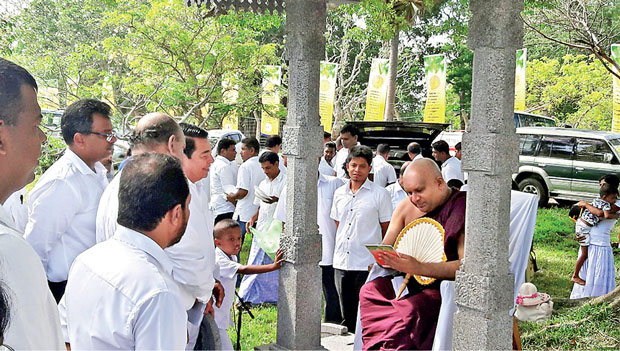 Sri Lanka Insurance (SLIC) provided special services for the benefit of pilgrims visiting Anuradhapura during the Poson season. This unique service that had been offered by SLIC for the past 26 years included tracking down lost individuals and their belongings in and around the sacred areas of Anuradhapura.
SLIC used a modern PA system to carry out this activity. The main centre for this effort was located at Pethmaga which functioned through five sub-centres at Mahamevuna Uyana, Sinha Kuluna, Mirisavetiya, Thuparama and Sanda Hiru Seya. The service was operated around the clock during this season, in association with the Anuradhapura District Secretariat.
SLIC also conducted a special sermon by Ven. Dambara Amila Thera at Mahamevuna Uyana on the Poson Poya day. A special booklet containing Bodhi Pooja verses was also distributed among the pilgrims.