---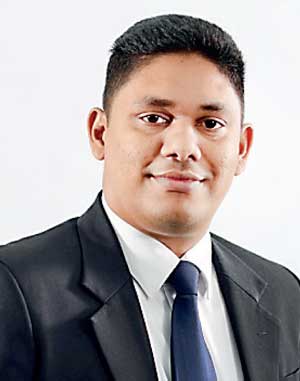 A series of refresher seminars to prepare students throughout the island for the 2016 Year 5 scholarship examination was successfully concluded recently.
A Bodhi Pooja will be held on August 19 at the Raja Maha Viharaya in Kotte to invoke blessings on the students facing the examination this year.

As part of a corporate social responsibility (CSR) programme sponsored by the SANASA Development Bank PLC, 36 student seminars were held at locations throughout the country in association with Sitha FM and Shakthi FM. Each seminar was attended by 1,000 to 1,500 students. The programmes in Sinhala were conducted by renowned lecturer, Dinesh Chandrasena. In order to ensure that all students were benefited without any discrimination, seminars were conducted in Tamil as well.

Without being limited to a discussion of past question papers as is the norm for such seminars, the lecturers impressed upon the students the need to ensure legible handwriting, the importance of correctly stating the index number, the method to be used in answering questions and a host of other important aspects that would aid in success at the examination. They were given a special training on writing essays and were also instructed on how to correctly apply the knowledge gained to achieve success at examinations as well as on how to apply the knowledge for their benefit in
the future.

In this manner, without being limited to only imparting knowledge, the programmes also concentrated on matters that would impact the student at all stages of his or her life, such as the importance of having positive attitudes and thrift. Students who opened Lakdaru accounts at the end of the programme were also presented with a DVD and model questions and answers to aid in further
self-study.

Additionally, a unique feature of the programme was a separate seminar for the parents held concurrently, in order to explain to them how best to aid the children in their studies. A lecturer in psychology explained to the parents how to direct the students towards their studies while enjoying the freedom of childhood based on the principles of child psychology.

"We are very happy that we have been able to organise a comprehensive series of seminars for both the children and their parents," said SANASA Development Bank PLC Head of Marketing Sameera D. Liyanage.
"Knowledge alone is insufficient for a successful life. It is very important to know how to put that knowledge to practical use and to have a set of positive attitudes for that purpose. What we sought to achieve with this series of seminars was to impart that knowledge and cultivate such attitudes in the children. The massive response we received proved that we were very successful in our efforts. In this programme we also created awareness among the parents of how to direct the children towards success in a child-friendly manner. We have also made arrangements to conduct a Bodhi Pooja to invoke blessings on the children," Liyanage added.

Liyanage said that it was their intention to commit to such programmes for the benefit of the country's children in the future as well. "We hope to work with dedication towards creating a child-friendly environment with emphasis on extra-curricular activities including sports for both the physical and mental development of children," Liyanage stated.

The Lakdaru children's savings account of the SANASA Development Bank PLC has been designed with the aim of inculcating the savings habit among children from a young age. The bank has already planned to give gifts to everyone who opens an account. A unique feature of this account is the payment of a higher rate of interest based on the balance maintained. Each child who opens a Lakdaru children's savings account will be entitled to a medical insurance facility worth up to Rs.50,000 and be eligible for cash awards up to Rs.50,000 each for excelling at the Year 5 scholarship examination and the GCE (O/L) and GCE (A/L) Examinations.