---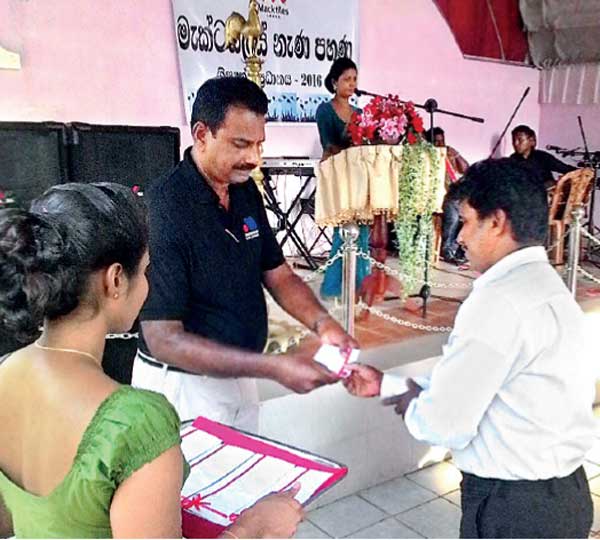 Macktiles Lanka, Sri Lanka's premier and award-winning tile manufacturing company, recently concluded an eye camp and relaunch of its Macktiles Nanapahana scholarship programme as part of its corporate social responsibility (CSR) this past week.

The eye camp, which was held at the Macktiles factory premises in Bandargama, served over 218 villagers who lived in the vicinity of the factory and 38 of its staff members. At the eye camp, 256 people were screened while 122 of them were recommended to use spectacles which Macktiles provided free of charge.

It was also found that at least 50 individuals who were screened needed cataract operations for which the company has decided to bear the total cost.

"We wanted to be socially responsible to the people who needed these services the most which included villagers in the area and our staff members," said Macktiles General Manager Thajitha Perera.

Macktiles also relaunched the Macktiles Nanapahana scholarship programme at the Sagara Reception Hall in Millaniya. The event saw 33 scholarships being awarded to university students while an additional six scholarships were awarded to students sitting for their G.C.E Advanced Level examinations this year.

"We employ over 350 personnel at our factory and office and we realise the importance of knowledge and skills put together," Perera added.

"It is with this in mind that we wish to continue inculcating the need and desire to learn, which is why we relaunched the Macktiles Nanapahana scholarship programme."