---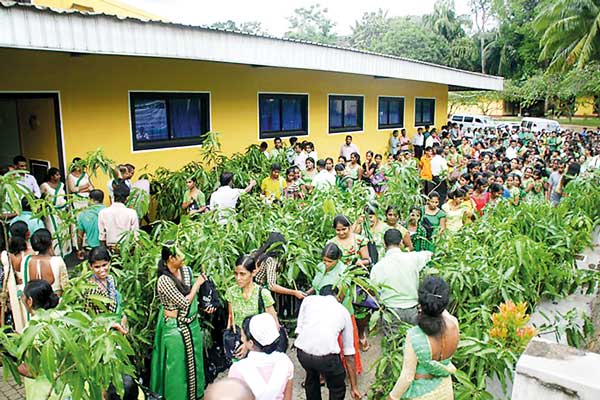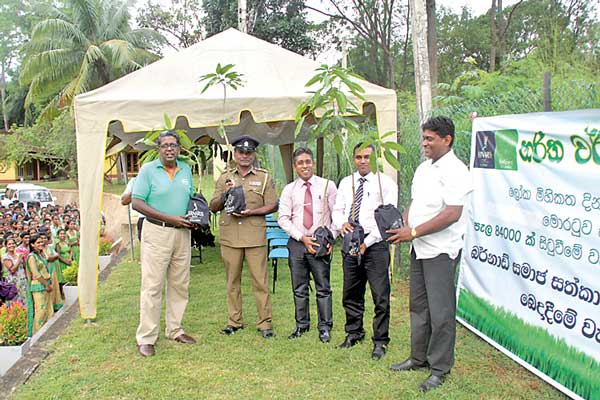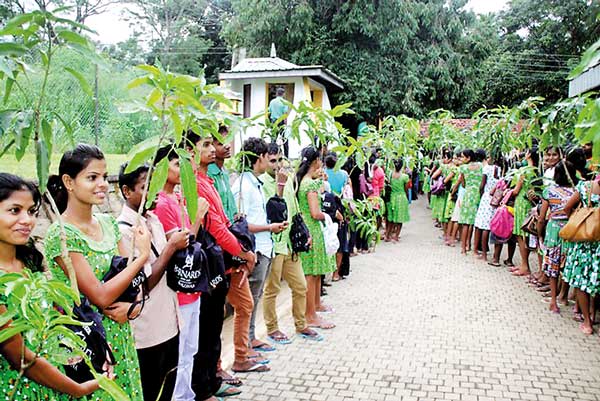 By Rohana Samaraweera
The Bernard Social Service Programme of the Bernard Boteju Garment Factory in Kolonna distributed 800 mango plants as a part of the campaign initiated by Moratuwa University Post Graduate Students' Re-Forest Sri Lanka Association to plant 84,000 trees.

More than 650 employees of the factory and the residents of the area received mango plants of the Karthakolomban variety. Factory administration advised the beneficiaries refrain from using synthetic fertilizer and to use
only compost.

Kolonna Divisional Secretary S.M.D. Samarasekara said the community service of the Bernad Garment Factory set an example for the country. He pointed out that Kolonna area was facing a series of environmental issues.
Managing Director, Janak Boteju said he was impressed by the post graduate students' campaign to plant 84,000 trees and implement the plant distribution programme which cost more than Rs.200,000 to the factory. He said he was planning to continue the programme in the years to come.

Sabaragamuwa Provincial Council Member B. Ariyawansa, DMO Kolonna Hospital Dr, A.L.P.P.S. Kumara, OIC Kolonna police IP T.N.Silva and the employees of the factory were present at the occasion.