---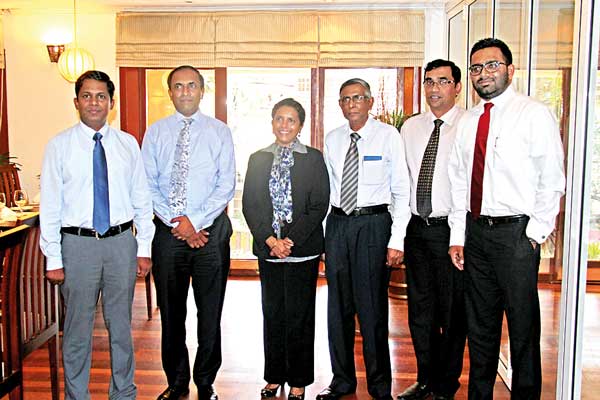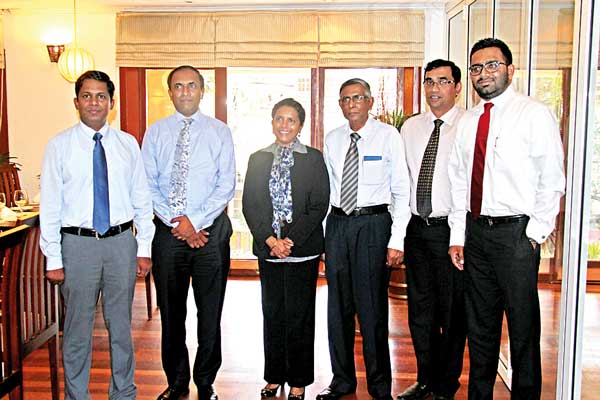 From left CSE Manager Finance & Administration Kusal Nissanka, CSE Chief Executive Officer Rajeeva Bandaranaike, GRI South Asia Director Dr. Aditi Haldar, CMA President Prof. Lakshman Watawala, CSE Head of Research Nishantha Hewavithana and GRI Stakeholder Council Member Kishor Hameed
Global Reporting Initiative (GRI) South Asia Director Dr. Aditi Haldar and Stakeholder Council Member Kishor Hameed had strategic meetings aimed at accelerating sustainable economic development through sustainability reporting in Sri Lanka.

The team met with leaders from business, government and civil society to assess how much of an impact sustainability reporting is making in the region and to determine what steps can be taken to increase the number of companies that report transparently on their environmental, social, governance and financial performance.

"As its economy continues to grow, Sri Lanka is faced with pressing sustainability challenges such as climate change, human rights and corruption," said Aditi Haldar, Director of GRI South Asia. "Addressing these issues while improving the economic fortunes of the Sri Lankan people must be a top priority for businesses operating in the region.
Ensuring that transparent sustainability information is publicly available is an essential means by which Sri Lankan business leaders can help."
Haldar and Kishor both met with representatives from the Colombo Stock Exchange, Export Development Board, the National Chamber of Commerce, as well as dozens of business leaders. A special workshop was organized by Institute of Certified Management Accountants (CMA) to top Sri Lankan corporates and academics on Sustainability Reporting which was conducted by the GRI South Asian team. Haldar also met with officials from the Australian High Commission and Australia's Department of Foreign Affairs and Trade (DFAT) and discussed GRI's partnership with the Australian government, which promotes trade and investment in the Indo-Pacific. A special forum was organized by The Australian High Commission which focused on sustainability reporting and how supply chain reporting can help SME's become more responsible and transparent.

Commenting on the developments GRI Stakeholder Council Member Kishor Hameed said "We are delighted with the positive outcomes of all the meetings. While focusing on increasing sustainability reporters in Sri Lanka, we will also work with committed existing reporters to improve the quality of their reporting, which will assist them in improved environmental, social, governance and financial performance."