---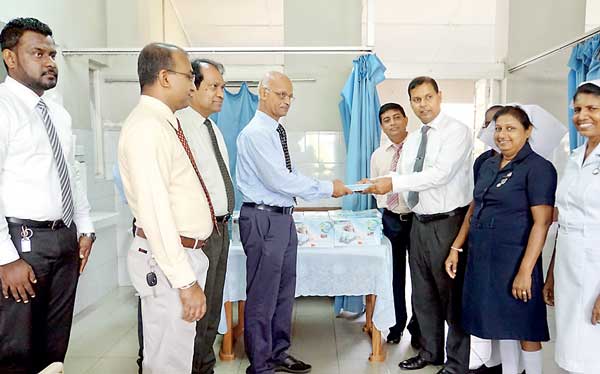 The Elasto Group, best known for innovation has taken its stride forward this time for another superior product portfolio. Elasto Group through its main export arm, Textr ip (Pvt) Ltd, made a donation of TT Mackintosh ,a branded p r o d u c t t o t h e l e a d i n g National Maternity Hospital in Sri Lanka "Castle Street Hospital for Women" to be used as bedspreads with multi facilitated usability. While serving as a mattress protector or bedspread it also consists of the below functions which segregates TT Mackintosh from the traditional mackintosh. TT Mackintosh naturally exceeds customer satisfaction. It also attracts wider customer base being in our product domain prior to the attraction of branding over 40 years.
Textrip while carrying TT Mackintosh carries health & sports supportive fitness band and tubes and also baby cot sheets branded "Mothers Darling" under its product portfolio. Elasto Ltd under Elasto Group supports newest and innovatively designed 'GoLogy "Bags and also Elasto footwear. To grace the occasion, Director Castle hospital , Dr. Gamini Senevirathne, Deputy Director Dr. Nalin Premarathne , VOG UDP Rathnesiri and SPG Nursing officers,
P.A.S. Chulangani & Pushpa Kanthi, Sister B.M.M. Kumrihamy,COO Elasto Group P.A Nandasena, Channel Manager TT Mackintosh Pathiraja , Act. NSM. Elasto Group Krishan Selwanayagam, Corporate Brand Manager John Perera and Elasto sales team Colombo participated.