---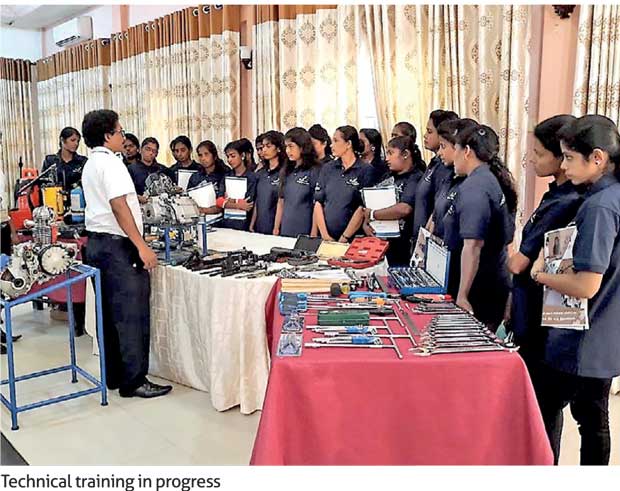 The David Pieris Group successfully concluded another programme to train women for repairing Bajaj three wheelers in Kilinochchi recently.

This initiative will provide technical training in the repair of three-wheelers with the ultimate goal of creating trained, certified women mechanics. It is the first of its kind in Sri Lanka, as it is the only mechanic based technical programme targeting women only, started by the DP Group few months ago.

The programme was organised and fully funded by the group's Social Welfare Committee.

Working with the David Pieris Motor Company (DPMC) Northern Province dealer network, 30 women were selected to undergo this training programme. Once they completed the technical training, the participants would undergo practical work at DPMC service dealers in their respected areas in order to gain necessary and valuable hands-on experience. Following a final assessment at company's three-wheeler assembly plant in Ranna in the Hambantota district, they will be certified as mechanics, which will open for them a meaningful and lucrative career path.

As an automotive leader in Sri Lanka, David Pieris Group is committed in its responsibility towards the community and the goal of positively impacting on people's lives. The group believes that empowering women through training and skill development is critical for the development and sustainability of our economy and the nation.

David Pieris Motor Company Ltd General Manager and Social Welfare Committee Chairman Jayantha Ratnayake and several officials also participated in the event.