---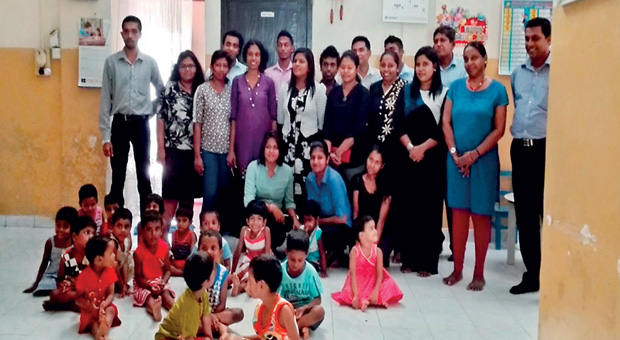 It has been said that there can be no keener revelation of a society's soul than the way in which it treats its children.
When a child loses his/her family, this becomes even more important. It is society's duty to help take care of these children and assist in sculpting their future, as a child's formative years are crucial.
As a professional institute, CMA Sri Lanka recognizes this duty all too well. As a part of CMA Founders day celebration the Corporate Social Responsibility activity undertaken by, CMA Sri Lanka recently was to organize a lunch and other treats for the children who are under the shelter of Mallika Home in Bambalapitya, which is rendering an enormous service in taking care of old people and orphaned children for nearly a century. At present, the Mallika Home provides shelter for 20 orphan children from all over the country.
The entire team of CMA, Sri Lanka, took part in this activity. In addition to the lunch, baby care items also were gifted to the home for the use of its little residents. After the treats, the CMA team spent their time with the children.