---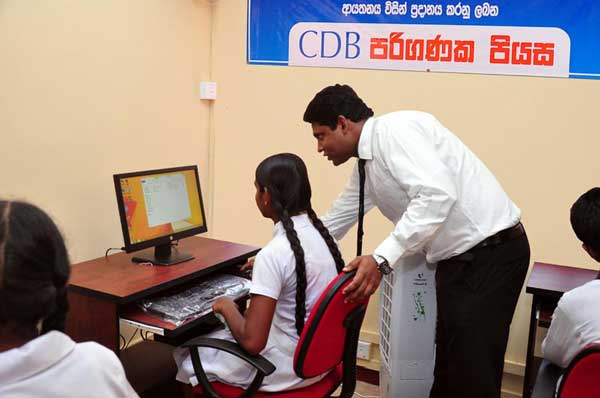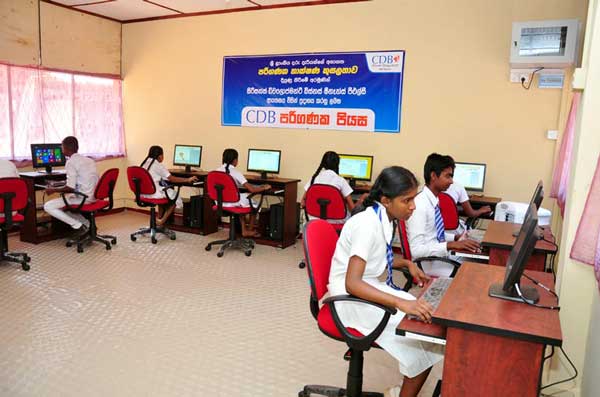 Laginagala Kanishta Vidyalaya in Monaragala is now poised to give its students a crucial step up in Information Technology (IT) literacy with the gift of an IT laboratory by Citizens Development Business Finance PLC (CDB), which donated its ninth IT laboratory under its flagship 'Pariganaka Piyasa' corporate social responsibility (CSR) initiative.

With a total investment of Rs. 13.2 million invested thus far in this initiative, CDB has been presenting IT laboratories to difficult and disadvantaged schools around the island with the objective of ensuring that technology is accessible equally to young people, equipping them with skills and knowledge to prepare them for the challenges of the future.

Laginagala Kanishta Vidyalaya Principal Y.K.A. Nimal Chandrasiri commended CDB for its initiative, stating, "The students of this school are now looking at new horizons because of this gift that has been given to them. The gift of knowledge is one that cannot be valued or quantified. With CDB presenting this gift of knowledge to our school, it is inevitable that the knowledge they gain through technology will permeate to others around them and eventually to our community. This will serve to uplift not just our students but the entire community, empowering all of us to contribute to the larger development strategy of the country."

The state-of-the-art IT laboratory is equipped with HP computers, LCD monitors, printers, stationery, scanners, computer tables, chairs and other vital infrastructure including Internet facilities. Presenting the IT laboratory to the school, Senior DGM IT and E-Commerce Imdaad Naguib was strong in his belief that CDB has a bounden responsibility to empower the people of this country.

"Our brand of CSR is about sustainable empowerment and knowledge permeation is one such initiative. Technology opens doors to manifold opportunities and these are the portals we want to open up to young people. When we first mooted Pariganaka Piyasa, the entire aim was meant to enhance IT literacy among our rural youth but in the manifestation of this initiative, we have found that the benefits are much more. It broadens mindset, presents survival tools and opens career opportunities that may have hitherto not had any potential for these young people. As a responsible corporate steward, we are pleased to be etching pathways that will place our young people at the top of their various careers, simply by giving them the vital roots of technology."

For CDB, the Pariganaka Piyasa laboratory investments are an ongoing sustainability project that is integrated into the entity's core CSR ethos. Aligned with the nation's goal of improving IT literacy and positioning the country as a key BPO and technology hub in this region, CDB will continue to retain this macro focus of empowerment, presenting young people in Sri Lanka with diverse opportunities for competitive development.