---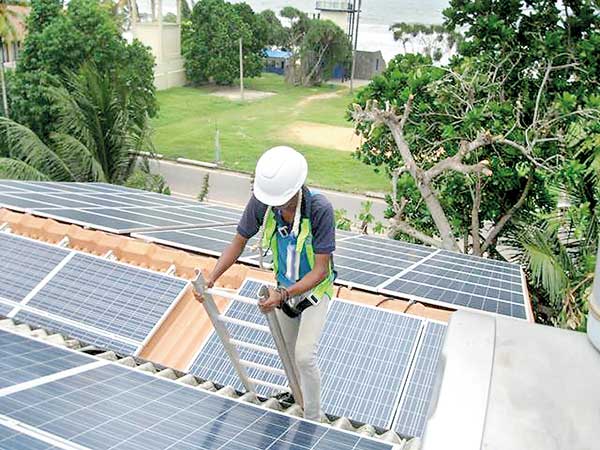 Sri Lanka's most prominent provider of Solar Power solutions – St. Anthony's Consolidated recommends Solar Energy as the smartest way to generate electricity, backed by their 70 years' expertise in the field.

When the overwhelming benefits of free solar power are considered, the only reason for not converting to solar energy, seems to be habit.

Within the past few decades, solar power generation has become one of the most financially-beneficial sources of electricity. As a one-time investment that guarantees a life-time of affordable, if not free electricity, it surpasses the traditional sources by both efficiency & unlimited availability.

With solar energy, you only have to draw electricity from the grid when you need it. Whenever your system generates more electricity than you need, the excessive power is fed back to the grid via a net metering system, adding credit to your bill. This process can ultimately reduce your electricity bill to zero!
St. Anthony's consolidated boasts of having provided a multitude of affordable solutions for energy needs of many generations.

The company offers a wide range of solar power systems optimized to fulfil a variety of consumer-requirements. The systems consist of SMA inverters manufactured in Germany. The brand has the privilege of being the current market leader. They also use highly efficient, low weight ReneSola PV modules that come with a 25 years' performance warranty. And the exceptionally user-friendly monitoring system is designed to be accessible via a home computer, smart phone or web.

St. Anthony's also maintains a dedicated solar service department manned by trained professionals to assist customers throughout the installation process. They provide all necessary assistance from the instance you purchase, up to the moment you sign agreements with the electricity board.

Copious precautions are taken to assure that the installation is done with care & all the components used in the process such as armored cable are meticulously chosen to ensure safety. A special Search Protector Unit is used to control over-voltages so that your internal electricity supply remains steady & secured.

To help reduce the impact of initial cost, the company provides installment payment schemes, assisted by HNB & NDB.

In the new age of clean energy, switching to an abundant, reliable energy source like solar, has become rather a necessity than a choice – whether it be due to its vast financial benefits, the easy accessibility or the simple fact that it paves the way for a greener planet.

For free inspections and quotations, you can call Sumith Perera on 0772112260. Visit www.stanthonyssolar.lk for more information.