---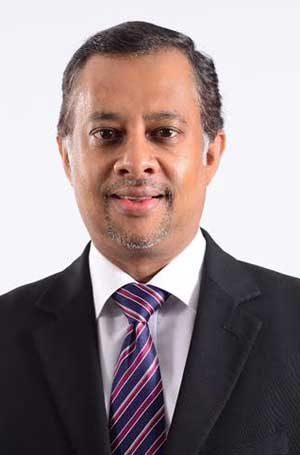 Union Bank of Colombo PLC (UBC) posted a net profit of Rs.36.2 million for the quarter ended June 30, 2015 (2Q15), up from Rs.9 million net profit posted for the same quarter in 2014 on the back of a 12 percent growth in advances, the interim financial released to the Colombo Stock Exchange showed.

The Earnings per Share (EPS) rose by 29 percent to 3 cents.

The Return on Equity (RoE) edged up to 0.72 percent from 0.6 percent in March 2015 and 0.7 percent in December 2014. However this is well below the industry average which hovers around 16 percent.

The UBC share price closed at Rs.24.40 at yesterday's close, unchanged from the previous close.

During the quarter, the Net Interest Income (NII) grew by 43 percent year-on-year (yoy) to Rs.614.9 million amid narrowing Net Interest Margin (NIM).

The NIM narrowed to 3.97 percent from 4.29 percent by the end of March 2015 and 4.20 percent in end December 2014. This is due to the falling market interest rates and a sizable section of the assets were invested in low yielding (relatively) unit trusts which could have been used for lending at higher yields.
Non-fund based incomes however declined by 24.8 percent yoy to Rs.201 million despite the net fees and commission incomes growing 8 percent yoy to Rs.68.1 million.

The bank is fast increasing its off-site ATM reach with a view to increase its fee incomes from cross-network withdrawal as well as to enhance the bank's brand visibility.

UBC is a mid-sized licensed commercial bank with 62 branches, 826 employees and 83 ATMs of which 20 are off-site, added during the 1H15.

For the next 18 months the bank will continue its investments in increasing its branch foot print and on creating better infrastructure.

Meanwhile, the Return on Assets (RoA) rose to 0.31 percent from 0.14 percent by end December 2014. This is also well below the industry average hovers around 1.4 percent.

The total operating income grew by 17 percent yoy to Rs.816 million during the 2Q15.

The total provisions for possible loan losses or impairment charges saw a 42.7 percent decline yoy to Rs.59.6 million.

During the period the bank also improved its asset quality as its gross Non-Performing Loan (NPL) ratio improved to 4.87 percent from 5.75 percent in March and 8.25 percent in December 2014.

The operating expenses rose by 37 percent yoy to Rs.662.3 million.

"This is mainly due to investments made with regard to customer reach expansion, technology and investments in staff, in keeping with the strategic changes taking place in the Bank," the bank said in a statement.

Meanwhile, for the six months ended June 30, 2015, the banking group posted a net profit of Rs.68 million, up 146 percent from a year ago. The EPS was 6 cents.

During the 1H15 the bank saw its loan book growing by 24.4 percent (or Rs.7.5 billion) to Rs.38.2 billion.

The total assets grew by 14 percent to Rs.59.8 billion.

The customer deposits (barring the repurchase agreement) grew by 9.4 percent to Rs.30.4 billion. Further the banking group's low cost Current And Savings Account (CASA) base grew up to 24.64 percent by the end of 1H'15 from 22.8 percent by end December 2014.

The bank operates with a sizable amount of excess liquid assets as its statutory liquid assets ratio for domestic and foreign currency banking units stands at 26.97 percent and 22.92 percent respectively, above the minimum regulatory requirement of 20 percent.

Following the US $ 117 million (Rs.15.44 billion) foreign capital injection received in August 2014 from Culture Financial Holdings Limited (CFHL), an affiliate of TPG, for a 70 percent stake, the bank is among the highest capitalized LCBs in the country.

As of June 30, 2015 the bank's Tier I and Tier II Capital Adequacy Ratios stood at 33.2 percent and 32.59 percent respectively, well above the regulatory minimums of 5 percent and 10 percent.

As of June 30, 2015 Vista Knowledge Private Limited had 5.9 percent stake in the banking group, being the second largest shareholder.