---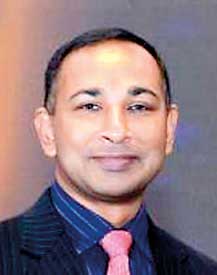 Sri Lanka's textiles industry giant and weft-fabric solutions provider, Textured Jersey Lanka PLC (TJL) said they were looking at cross-border expansions going forward in a bid to counter rising domestic labour costs.

Besides, the company will also leverage information technology to minimize dependency on labour so that it could minimize the impact of increasing labour costs.

"Rising labour costs continue to challenge Sri Lankan manufacturing, and we will leverage technology, and our regional presence as we move forward," said the TJL CEO and the Managing Director, Sriyan de Silva Wijeyeratne.

Since lately, the company has actively been seeking off-shore acquisition opportunities and in June the management decided to acquire the controlling stake in Ocean India (Private) Limited, a knit fabric manufacturer in Visakhapatnam in India for a cash plus share (50:50) consideration of US$ 15 million.

"These are exciting times for your company, where the platform for our future regional growth strategy is being laid," Wijeyeratne said.
Losing out domestic private investments due to higher labour costs is the last thing Sri Lanka needs in her bid to encourage private investments, particularly in the industrial sector.

Upon reaching the lower middle-income status, Sri Lanka's rising labour cost has become a bane for many sectors and many trades have become unviable due to hefty payroll.

However, it is natural to expect a gradual increase in labour cost, when a country migrates to a higher income bracket (higher per capita income) but the challenge remains when the export competitiveness becomes weak, competing with countries with low cost base.

Higher labour costs leading to higher production costs have now become an issue of national importance as the country has reached a stage where it can compete neither with low cost producers nor its higher productive counterparts such as Malaysia and Thailand.

"Sri Lanka is stuck in limbo. They can't compete with Bangladesh in cost or Malaysia and Thailand in productivity," the Pathfinder Foundation Executive Director and an eminent economist Dr. Indrajit Coomaraswamy recently said.

Sri Lanka's plantation sector is by far the hardest hit by the extremely higher labour cost and the combined loss incurred by the 23 Regional Plantation Companies (RPCs) has been a staggering Rs.3.45 billion in 2014.

Due to continuous increases, the labour accounts for 70 percent of the production cost of RPCs.

This phenomenon could become a challenge in attracting labour-intensive foreign direct investments in to the country, and thus the Board of Investment will have to identify and promote sectors which commensurate with the country's new economic order.